5 Types of No Exam Life Insurance
Traditional life insurance policies usually require applicants to undergo a medical exam in order to be approved, but no exam policies let you skip the exam and all the hassle that comes along with it. Just as there are different types of traditional life insurance, there are also different types of no exam insurance. Here we'll discuss five different kinds.
Accidental Life Insurance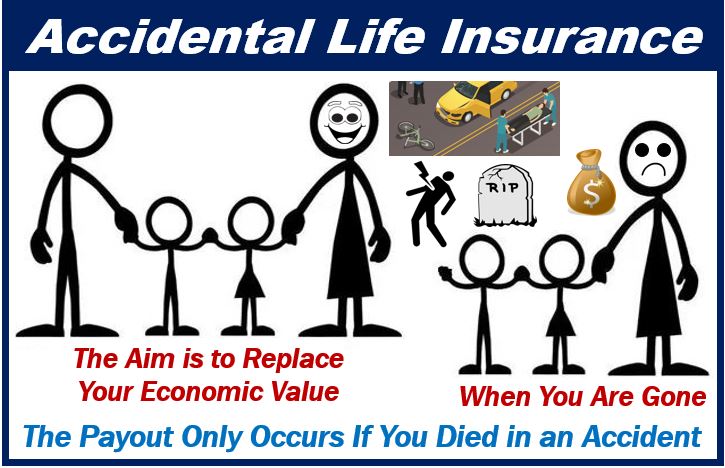 Accidental life insurance policies are specialty policies that only pay out a death benefit if the policyholder dies in an accident. If the policyholder dies from a health-related incident, the beneficiaries don't receive the payout. Because health doesn't play a role in the payout, it also doesn't play a role in the application process. No medical exam is required and no health questions are asked on the application.
Given that accidental life insurance only covers death by accident, it's not often considered enough on its own. The chances of dying from heart disease or cancer are higher than those of dying from an accident. However, because the chances of the insurance company having to pay out are low, monthly premiums tend to be low as well. In other words, if you can afford accidental life insurance, it can provide another cushion in case the unexpected happens.
To get a free quote, click here.
No Exam Term Life Insurance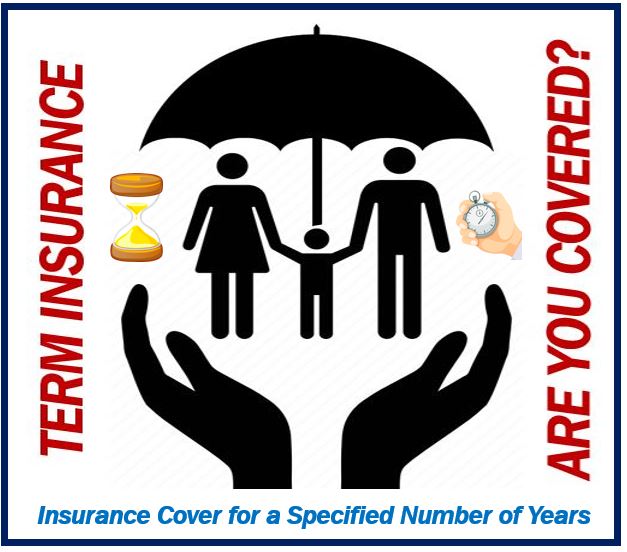 No exam term life insurance is similar to its traditional counterpart in that these policies are purchased for specific amounts of time, called terms. Once the term is over, the coverage ends. The minimum term is usually 10 years and coverage can range anywhere from $50K to $1 million. No exam term life insurance is usually less expensive than no exam whole life insurance (see below) and is commonly purchased by people who need to secure an SBA loan or require life insurance for a divorce settlement.
Health does play a factor in approval for this type of policy. Some health questions are asked on the application, and in some cases, insurers collect information about applications from third-party sources. These include pharmacy and DMV records, among other things. Not all applicants can be approved for no exam term life insurance. Those with serious medical issues will likely not qualify.
Even though you may not be in perfect health, you most likely can be approved for life insurance, on a non-medical exam basic.  Melissa Thomson of Diabetes Life Solutions states " many life insurance providers are now accepting people with conditions such as Diabetes.  Life insurance for diabetics can be obtain without a medical exam.  Not to mention, rates may be even less expensive, with certain non-medical exam plans."
No Exam Whole Life Insurance
No exam whole life insurance is a type of policy that doesn't come with an expiration date. It's usually purchased as a type of final expense insurance to cover the costs of the policyholder's funeral and burial. Coverage only goes up to $50K and monthly premiums tend to be more expensive than those of term. Premiums are determined solely based on age and gender.
Guaranteed Issue Life Insurance
As the name implies, everyone can be approved for guaranteed issue life insurance. No health questions are asked on the application and approval is immediate. This is the most expensive type of life insurance, and it's usually purchased as a last resort for people who want to leave a little something to their loved ones.
Many guaranteed issue policies come with a two-year waiting period, which means the full death benefit will only be paid out if the person who purchased the policy dies two or more years after purchase. If he dies before that, the total paid in premiums will be refunded, plus interest.
Guaranteed Universal Life Insurance
This type of life insurance is a mix between whole and term life insurance. It offers fixed rates, level coverage, higher death benefits, and is more affordable than guaranteed issue or no exam whole. People usually choose this kind of life insurance to fund a trust, leave an inheritance, or maximize a pension.
Benefits of No Exam Policies
As you can see, there are many types of no exam policies and each type is best-suited for a specific audience. However, the one thing they all have in common is that you get to skip the medical exam. Other general benefits of no exam life insurance include:
Convenient – The application process is shorter than that of traditional life insurance
Faster approval – Depending on the type of policy you choose, approval for no exam life insurance can be instant or take a few weeks. Either way, it's quicker than the 4-8 weeks you have to wait to get approved for a traditional life insurance policy.
Skip the exam – This is not only convenient but crucial for anyne who suffers from a fear of needles.
If no exam life insurance sounds like it could benefit you, there's no reason to wait another day to get coverage. Every day without life insurance is a day when your loved ones are at risk.
---
Interesting related article: "What is Life Insurance?"