Uber CEO Travis Kalanick often talks about the futuristic and innovative technology of self-driving cars, once he even said that they could replace Uber's human drivers.
Therefore it is not surprising that Uber is going to open its own research lab to focus on the development of "autonomy technology".
Uber, the app-based transportation network and taxi company headquartered in San Francisco, California, works by booking rides from drivers who have their own cars. The service is available all over the world.
New territory for Uber
It is completely new territory for the company to step into autonomy technology. The research lab, dubbed the Uber Advanced Technologies Center, will also focus on vehicle safety and mapping.
The research lab will be located in Pittsburgh as Uber announced a partnership with Carnegie Mellon University to work on the project with the university's staff and students.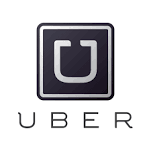 Uber's Chief Product Officer Jeff Holden said in a statement:
"We are excited to join the community of Pittsburgh and partner with the experts at CMU, whose breadth and depth of technical expertise, particularly in robotics, are unmatched,"
Uber is cash rich
Uber has plenty of cash to fund the research lab too, as the company has managed to raise over $4.9 billion – making it one of the most valuable startups in history.
The first major company to begin developing self-driving-cars was Google. The company has progressed a lot since it first started working on the project a few years ago. In December Google unveiled its first finished prototype. It plans to make autonomous cars available on the market by 2020.
Race to get self-driving cars on the road
Other companies, including Tesla and Tesla, have also started their own self-driving car projects.
According to CNet, in an interview last May at the Code Conference, CEO Kalanick said that self-driving cars are safe, environmentally friendly and ultimately lower the cost of rides.
"The reason Uber could be expensive is you're paying for the other dude in the car," Kalanick said. "When there is no other dude in the car, the cost of taking an Uber anywhere is cheaper."
He was then asked if he was worried about self-driving cars cutting jobs, but Kalanick said that is just the way it is.
"If I were talking to one of the drivers we partner with, I'd say look: this is the way the world is going to go and if Uber didn't go that way it won't exist."
Interesting related article: "Autonomous vehicles may shape the future of urban tourism."