A high-ranking banking executive has pleaded guilty to conspiring to fix Libor, according to Southwark Crown Court in London, which says it cannot name the individual for legal reasons. The charges had been brought by the Serious Fraud Office.
The court case follows a two-year investigation by the Serious Fraud Office into fixing of the London Interbank Offered Rate (Libor).
The guilty plea was made last Friday. The story only broke on Tuesday because an English High Court judge lifted some court reporting restrictions.
The defendant could be sentenced to up to ten years in prison. He is the first banker to admit in court to the illegal manipulation of Libor in the United Kingdom.
In a statement, the Serious Fraud Office wrote:
"A senior banker from a leading British bank pleaded guilty at Southwark Crown Court on 3 October 2014 to conspiracy to defraud in connection with manipulating LIBOR. This arises out of the Serious Fraud Office investigations into LIBOR manipulation. Further details cannot be given at this time for legal reasons."
"This is the first criminal conviction arising from the Serious Fraud Office's LIBOR investigation. 11 other individuals stand charged and await trial. The investigation into others continues."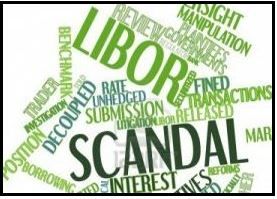 Libor manipulation can seriously destabilize the global financial system.
The US Justice Department has also carried out a comprehensive probe into Libor manipulation, which resulted in several people being charged and two guilty pleas so far.
In March 2014, a US regulator said sixteen banks had been sued for fixing Libor, including the British Bankers' Association.
In September 2014, the Lloyds Banking Group said it had fired eight employees following an investigation into Libor fixing, and clawed back £3 million in bonuses.
What is Libor?
Libor, which stands for the London Interbank Offered Rate, is a benchmark rate that most major banks worldwide charge one another for short-term loans. Literally hundreds of trillions of dollars in securities and loans are pegged to Libor.
Libor is the first step when working out interest rates on loans globally. When it is manipulated it undermines trust in the marketplace, and can seriously destabilize the whole financial system.
The Serious Fraud Office (SFO) has been investigating alleged Libor manipulation since 2012. George Osborne, the Chancellor of the Exchequer, has given the SFO extra funds to complete the complex inquiry.
Twelve people so far have been charged in the UK, including Tom Hayes, a former UBS and Citigroup trader. Hayes, whose trial is expected to begin in January, has pleaded not guilty. He faces eight charges of illegally conspiring to manipulate the yen Libor rate to bolster his trading book. Two brokers who used to work at RP Martin Brokers have also pleaded not guilty.