UK GDP expanded by 0.5% in the third quarter of 2016, the July-to-September period after the Brexit vote, according to the Office for National Statistics (ONS).
The GDP figure was higher than what most analysts has forecast (of around 0.3% growth) and beat the Bank of England's forecast last month of just 0.2% growth.
The ONS said that "there is little evidence of a pronounced effect in the immediate aftermath of the [Brexit] vote".
The services sector, which accounts for over 78% of the UK economy, helped drive the GDP growth in the last quarter – offsetting declines in manufacturing, construction and agriculture.
In the three months to September, the service sector grew by 0.8%, contributing 0.64 percentage points to quarterly GDP growth.
ONS chief economist Jo Grice said "A strong performance in the dominant services industries continued to offset further falls in construction, while manufacturing continued to be broadly flat."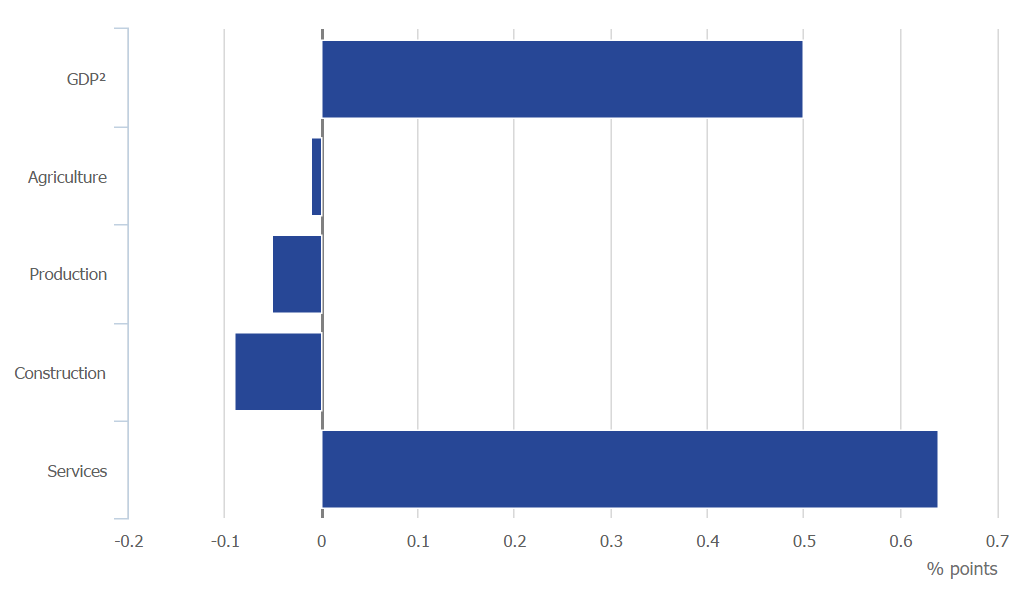 Growth in the production industries in the third quarter fell by 0.4% (within which manufacturing decreased by 1.0%), agriculture output decreased by 0.7%, while growth in construction decreased by 1.4%.
"In manufacturing, the contraction in output should be attributed to some unwinding of the massive growth spike seen in the second quarter, rather than industry scaling back production for any referendum related reasons," said Lee Hopley, chief economist at the EEF, the manufacturers' organisation.
"In line with the raft of survey data the GDP estimates confirm that it has been more or less business as usual but it doesn't tell us, however, if this will continue for the foreseeable future."
Chancellor of the Exchequer Phillip Hammond commented on the results:
"The fundamentals of the UK economy are strong and today's data show that the economy is resilient."
---
---
Consumer willingness to keep spending
Howard Archer, UK economist at IHS Global Insight, was quoted by the BBC as saying: "It looks certain that third-quarter growth was also heavily dependent on consumers' willingness to keep spending, supported by still decent purchasing power and high employment.
"Consumer spending also clearly benefited from the weakened pound encouraging spending by overseas visitors to the UK. The weakened pound also supported foreign orders for UK goods and services."