Rising prices has taken a toll on British household spending in the first quarter of 2017, according to Visa's UK Consumer Spending Index, adding to the picture of a slowing UK economy.
Spending rose by 0.9% annually across the first quarter of 2017, the weakest quarterly increase since the last quarter of 2013.
Annual growth in spending dropped down to 1% last month from a 1.3% annual increase in February.
Kevin Jenkins, UK and Ireland managing director at Visa, said: "Our data suggests that consumer spending is beginning to slow from the strong levels seen in late 2016, as rising prices increasingly squeeze household purchasing power.
"While overall spend continued to expand in March, the average growth rate for quarter one slowed down sharply to 0.9% from 2.7% in quarter four 2016. Quarter one was in fact the weakest quarter in terms of growth in the past three years."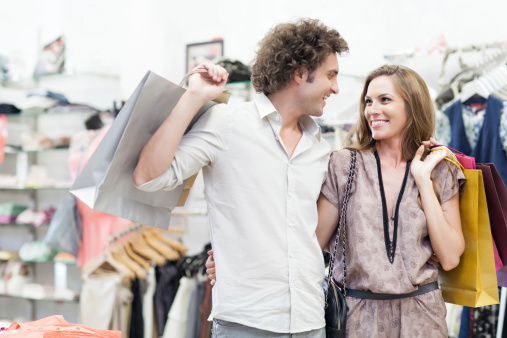 Jenkins said there were "pockets of resilient growth" in March, with recreational spending increasing 7.2% annually and a restaurant, bars and hotel spending increased by 4%.
However, spending on traditional retail sectors saw a decline, with food and drink spending down 0.4% annually last month, and clothing and footwear and household goods both down 0.2%.
Mr Jenkins said this highlights the trend for "consumers increasingly favouring 'clicks' over bricks and mortar shops".
He said: "Benefiting from this trend, online retailers saw spend up 8.2% in March, marking the strongest monthly growth rate since Black Friday boosted November's figures.
"In contrast, milder weather and longer days did little to lift high street spend."
Annabel Fiddes, an economist at IHS Markit, commented:
"Relatively modest increases in expenditure through the opening quarter adds to the picture of a slowing UK economy, as highlighted by recent business surveys, while rising inflationary pressures have eaten away at consumers' spending power.
"Therefore the strong increases in expenditure we saw through most of 2016 are unlikely to be replicated this year.
"Furthermore, inflation is forecast to rise further from current levels, while consumer confidence remains lacklustre as households and businesses alike face a prolonged period of uncertainty around the ongoing Brexit negotiations."