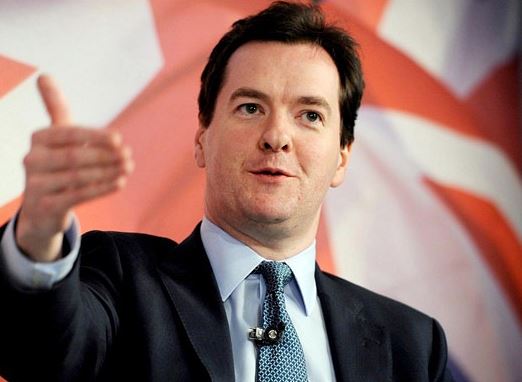 Chancellor George Osborne warned on Friday that global economic risks are rising and the UK will not be immune, adding that recovery will slow this year because of volatility in global the markets.
Osborne said that growth is expected to by the second fastest of the G7 nations this year.
However, he stressed that lacklustre growth in the eurozone and "worrying high debt" in emerging economies will take a toll on global growth.
"It's very clear from this IMF meeting the risks in the global economy are rising. While there are brighter spots like the U.S. and the UK, and some emerging economies like India, overall the latest news in our view is concerning," Osborne said during the International Monetary Fund's annual meeting in Lima, Peru.
"With global economic risks rising, Britain can't be immune from what is happening in the global economy. We must expect that while our economy continues to grow faster than most, it will not grow as fast as last year."
UK Deficit
Policies introduced by the Conservative government will ensure that the UK will have the second lowest deficit in the G7 by 2020 – the UK currently has the second highest.
"We'll go from second worse to second best in five years. It's the first time in 14 years that the IMF sees the UK balancing its books," said Osborne.
"In my view she has skillfully steered the IMF through the big challenges of Greece and the Ukraine and recovery from the Great Recession. Given the risks to the global economy highlighted here, I can think of no one better to lead the IMF," he said.
China's GDP Growth
Despite the slowdown in Chinese economic growth, Osborne pointed out that even if it only expands by 7 percent, or slightly less, the country will still add the equivalent of Japan's economy over the next five years.
"So it's an enormous, still, contributor to global growth," he said.
He stressed the need to build stronger ties with the world's second largest economy.
"We must put the Chinese economy in perspective, as it still an enormous contributor to world growth," Osborne said at a media briefing at the IMF meeting, adding that "China is not the biggest risk to the U.K. economy."
Standard & Poor's Chief Global Economist, Paul Sheard, told CNBC in an interview:
"Clearly the global economy has slowed and China of course has been a big part of that and there's some nervousness there,"
"We're looking at a global economy that stabilises, gets through this rough patch and is moving up again next year."
Video – What is a economic risk?