A slight recovery in export orders helped boost the UK's manufacturing sector in January, according to the latest Markit/CIPS Purchasing Managers' Index (PMI), which rose to 53 from December's 52.7.
Any reading above 50 indicates growing manufacturing activity, while a reading below the 50-mark indicates a decline.
The headline PMI has stayed above the 50-mark every month since April 2013.
According to Markit Economics, the big mover in January was the trend in purchasing costs. The recent plunge in crude oil prices fed through to the sharpest decline in input prices since May 2009.
Source: Markit Economics Limited.
The main driver of improved new order inflows continued to be the domestic market. Both intermediate and investment goods producers posted solid output growth in January. The domestic market refers to the market within the borders of a country, which in this case means the British market.
The growth rate in consumer goods output, however, ground to almost a standstill.
Export orders rebounded modestly
New orders from abroad (export orders) saw a modest increase in January, the first meaningful improvement in five months, Markit Eonomics reported.
Increased demand was especially strong from the United States, Poland, the Middle East, Japan, Germany and France.
Hiring increased in January for the twenty-first consecutive month, although the rate of growth slowed to a three-month low. Higher staff levels helped reduce backlogs of work at manufacturers, leading work-in-hand volumes to decline significantly.
Average input costs fell steeply in January. Purchase prices fell at their steepest rate in 5.5 years. Thirty one percent of companies said their input costs fell, this was mainly due to the recent fall in international crude oil prices, which has reduced the costs of transportation, energy and oil by-products.
In January, cheaper purchase prices filtered through to average output charges, as manufacturers lowered their selling prices for only the second time in five years.
However, output charges declined only moderately, and considerably less than that signaled for input costs.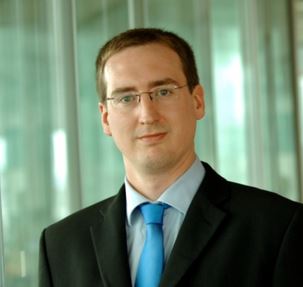 Mr. Dobson believes the Bank of England will not consider raising interest rates until late-2015 at the earliest.
Markit's Senior Economist Rob Dobson said:
"UK factories reported a welcome upturn in growth of output and order books at the start of the year, but producers clearly remain stuck in a low gear. The rate of expansion remains muted, however, with output rising at a quarterly pace of around 0.2% in January, barely improving on the 0.1% registered in the final quarter of last year. At this rate, the sector will provide little meaningful boost to the economy in the first quarter."
"The domestic market remains the main growth driver, as the UK economic recovery provides a steady stream of new business. There were also signs of improvement in overseas markets, with new export orders posting the first meaningful gain for five months, but it still looks as if lacklustre demand from the Eurozone in particular remained a headwind for British manufacturers. This could soon change, however, if quantitative easing by the ECB has the desired effect of boosting demand in the euro area."