The strong demand that manufacturing firms in the United Kingdom saw in July is carrying on into August, likely the result of a weaker pound, according to a recent industry survey.
The latest monthly Industrial Trends Survey from the Confederation of British Industry (CBI) suggests that the fall in the exchange rate has helped to make UK manufacturing more price-competitive.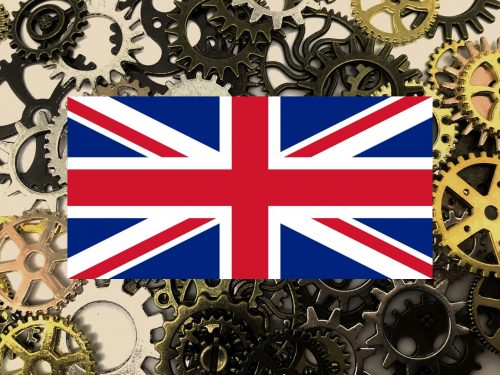 The latest CBI survey suggests that August has been "another good month" for UK manufacturers.
Total as well as export order books appear "robust" for August, according to the survey of 432 UK manufacturing firms.
It finds that orders have risen in 10 of 17 manufacturing sectors compared to the previous month, with mechanical engineering and aerospace leading the way.
The "strong and broad-based" output growth is expected to continue over the next quarter, say the CBI.
'Squeeze on consumers'
Anne Leach, head of economic intelligence at the business organization, says this month's figures show that UK exporters are continuing to feel the benefit of a weaker pound.
However, while still lower than they were in the first half of 2017, UK manufacturers' expectations for higher selling prices have gone up again following a recent dip. The selling price is how much a customer paid for something.
Leach says this indicates that the "squeeze on consumers is set to persist," and they expect the consumer price index (CPI) to reach about 3 percent towards the end of 2017 and stay around that level over 2018 "as the effect of the weak pound continues to feed through."
'Robust' order books
When asked about total order books, 30 percent of UK manufacturers surveyed said that they were above normal, compared with 17 percent who said that they were below normal. This gives a difference of +13 percent, which is well above the -14 percent long-run average.
The survey also finds "robust" above average positive differences for export order books, volume of output in the past quarter, expected output growth for the coming quarter, and expected growth in average selling prices.
However, this was not the case for stock levels. 15 percent of firms said that their stock levels of finished goods are more than adequate and 11 percent said they were not, yielding a difference of only +4 percent, which is below the +13 percent long-run average.
Video – Summary of survey of UK manufacturers
In the following video, CBI Principal Economist Alpesh Paleja summarizes the findings of their latest Industrial Trends Survey of UK manufacturers.