UK manufacturing wages are increasing faster than virtually all other sectors of the economy, says a new survey published by EEF, the UK's engineering and manufacturing employers' organization.
Manufacturing makes up approximately 10% of the British economy.
The study surveyed 331 manufacturing companies employing a total of 68,000 workers.
Over the last 12 months, manufacturing wages have risen by 2.6%, compared to 2.4% during the previous 12-month period, while in the rest of the country they have been unable to keep up with inflation for several years.
The UK's annual inflation rate is currently 2.5%.
The percentage of businesses imposing wage freezes has fallen steeply, from 14.6% one year ago to 6.4% in the latest report.
EEF added that business confidence in the manufacturing sector has improved. EEF's figures suggest the manufacturing sector is experiencing strong growth. The survey includes April, the beginning of the financial year, a time when most companies set their annual wage rises.
BoE expects long-term low wage growth
The study follows a speech by Bank of England Deputy Governor, Ben Broadbent, who says low wage growth is here to stay. He warned British workers that they probably face long-term lower wage hikes compared with what they used to receive before the crisis.
According to official estimates, UK wages during the last three months have declined in real terms by 0.2%.
Lee Hopley, chief economist at EEF said: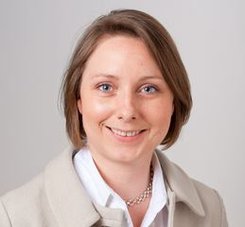 "Manufacturing pay continues to run ahead of the wider economy with signs that the pressure on household budgets, at least for employees in industry, is starting to unwind. After many challenging years, manufacturers are also now literally paying their employees back for their support to keep jobs and businesses going."
"Business across the sector has clearly been on the up, but affordability will remain a key consideration in future pay deals as manufacturers grow in confidence that the recovery is secure."
Skills shortage
Manufacturers say it is becoming increasingly more difficult to find skilled labor, especially people with engineering skills.
Ms. Hopley said:
"It is almost impossible to find any manufacturer who is not experiencing acute skill shortages. As a result, employers are responding to this by paying top whack to retain and attract highly skilled staff."