Chairman of Brindex, the UK's independent explorers' association, Robin Allan, says the UK oil industry is "close to collapse." In an interview with the BBC, he said Britain's oil industry is in a serious crisis as prices continue plunging.
Oil companies in the North Sea are cutting back on investment and workforce levels dramatically to cope with prices that have fallen below $60 per barrel, which leaves them with virtually no margins.
Mr. Allan, who is also a director of independent British oil company Premier Oil plc, described the present situation as "a huge crisis."
"This has happened before, and the industry adapts, but the adaptation is one of slashing people, slashing projects and reducing costs wherever possible, and that's painful for our staff, painful for companies and painful for the country."
"It's close to collapse. In terms of new investments – there will be none, everyone is retreating, people are being laid off at most companies this week and in the coming weeks. Budgets for 2015 are being cut by everyone."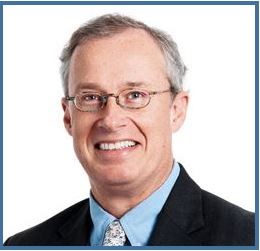 Mr. Allan says it is a "huge" crisis.
The bulk of the job cuts will not hit the headlines, Mr. Allan added, because oil workers are typically taken on as contractors. When companies decide to scale back, they simply do not renew contracts.
Unions expressing alarm
Jake Molloy, a regional organizer with the Rail Maritime and Transport Union (RMT), warned on Wednesday that the British oil industry risks going the same way as the coal industry did unless the Government introduces tax cuts.
His comments followed a cut in wages by the Wood Group, an oil services giant. The company announced that some contractors' payments would be reduced by 10%, while other staff are likely to be facing wage freezes.
Mr. Molloy said:
"I've likened it to what happened to the coal mining industry and how long did that take? We've got nothing left, there's still thousands upon millions of tons of coal in the ground and we're bringing in ships from Poland and China loaded up with coal."
"We're getting into the biggest downturn we have seen probably since 1986. If this is not a crisis I'm not entirely sure what is. We have all the elements of a perfect storm here. This could bring in early closure to the whole of the North Sea if things carry on the way they are going. That's how serious it is."
Dave Steward, UK Managing Director of WGPSN (Wood Group) said the measures had not been taken lightly. They were necessary, he said, in light of the problems affecting the UK North Sea oil & gas sector following the dramatic fall in oil prices.