Kristin Forbes, an external member of the Bank of England's Monetary Policy Committee (MPC), believes the UK will raise interest rates 'sooner rather than later'. The MPC is a Bank of England committee of 9 members that meets 12 times per year to decide whether to raise or bring down the UK central bank's official interest rate, or leave it unchanged.
Prof. Forbes, an American economist, who is also the Jerome and Dorothy Lemelson Professor of Management and Global Economics at the MIT Sloan School of Management, said that while the UK is unlikely to be immune to the steep slowdown in some major emerging economies, such as China, Russia and Brazil, its export exposure to these nations is the third lowest of all the rich nations.
Concern regarding China's GDP growth have pushed back expectations that America's central bank (US Federal Reserve) will raise interest rates until the end of the first quarter of 2016. Most economists believe the UK won't raise rates until 2017.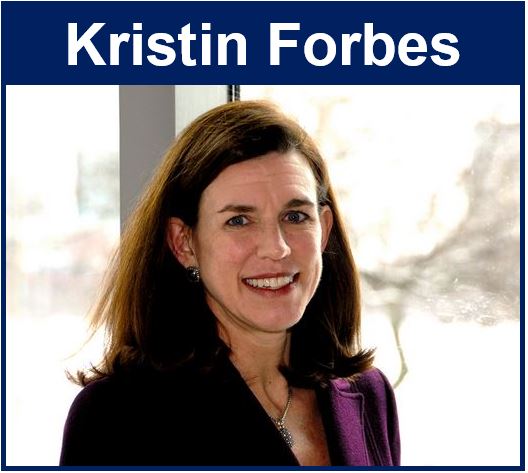 Prof. Kristin's analysis shows that if British businesses raised exports to emerging economies to a similar proportion to that of the United States, this greater exposure when combined with growth differentials, could increase Britain's export by £23 billion relative to that based on the UK's current exposures. (Source: BoE press release)
Forbes thinks 'boom and gloom' overstated
Prof. Forbes believes that much of the 'doom and gloom' surrounding the BRIC countries and some other emerging economies have overstated the slowdown. Despite this summer's turbulence, her expectation that the major central banks' moves will be up remains unchanged.
---
---
She added that developing nations might, in fact, be a source of 'much-needed sunshine.'
Prof. Forbes said:
"Much of the current doom and gloom about emerging markets needs to be put in context of the historic swings in commodity cycles, albeit a cycle amplified by China's recent evolution. Some of the recent negative headlines merit a closer look, and after considering the actual data and differences across countries, the actual news for this group is much more balanced (albeit not all bright)."
"The news on the international economy has not caused me to adjust my prior expectations that the next move in UK interest rates will be up and that it will occur sooner rather than later."
Britain's exposure to emerging markets is manageable, Ms. Forbes believes, even after the second-round effects through more exposed nations such as Germany are taken into account.
You can read the full text here of Prof. Forbes' speech at the Brighton Summit.
Earlier this month, most analysts said the likelihood of a rate hike in the UK had declined after the US published disappointment employment figures.