Consumer sentiment in the United States in November has jumped to a 7-year high as citizens express greater optimism due mainly to cheaper gasoline and declining unemployment. Americans are more positive about their country's current conditions and short-term prospects, according to The November 2014 Preliminary Index of Consumer Sentiment, published by Thomson Reuters jointly with the University of Michigan.
The November 2014 Preliminary Index of Consumer Sentiment stands at 89.4, which places it at its highest level since July 2007.
A survey of economist by the Wall Street Journal and Reuters had predicted the November figure to be 87.8 and 87.5 respectively.
Consumer sentiment regarding current economic conditions increased to 103 in November from 98.3 in October, while the measurement for expectations rose from 79.6 in October to 80.6 in November.
However, expectations for wage growth continue to remain low, even though pay has recently increased above the inflation rate. Most Americans still expect their pay to rise below the inflation rate.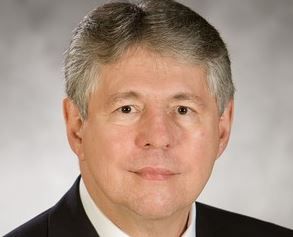 Survey director Richard T. Curtin, Ph.D., said "Most households still expect a declining standard of living."
According to the survey, the inflation expectation over the next twelve months declined to 2.6% from 2.9%.
Economists say that the recent fall in fuel prices plus the rally in equities contributed to a more positive sentiment among consumers. They expect the Index to continue edging upward over the coming months, with shoppers becoming more confident in the American economic rebound.
Retailers should expect a buoyant holiday season ahead. Shoppers will be saving money when refueling their cars, and are likely to use that extra spare cash in the shops.
On Friday, the Commerce Department posted a 0.3% increase in retail sales in October, with 11 out of 13 major categories registering gains, suggesting that growth is broad-based.