The US economy is close to the Fed's goals regarding full employment and inflation, says Stanley Fischer, Federal Reserve Vice Chairman and Former Governor of the Bank of Israel. Dr. Fischer believes that US GDP (gross domestic product) will start growing at a faster rate in the future.
In Colorado on Sunday, where he delivered a speech at the Aspen Institute, Dr. Fischer said:
"We are close to our targets. Looking ahead, I expect GDP growth to pick up in coming quarters, as investment recovers from a surprisingly weak patch and the drag from past dollar appreciation diminishes."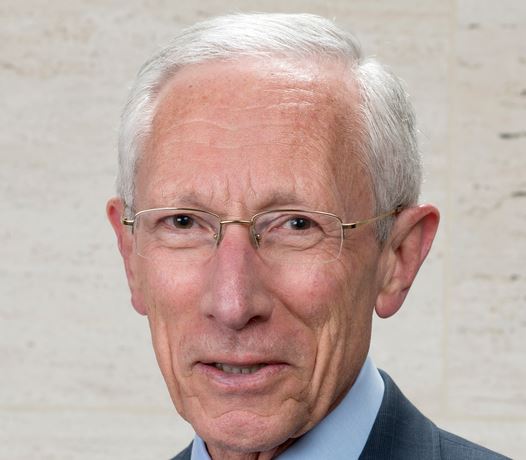 Dr. Fischer spent much of his speech talking about US productivity, which since 2005 has been growing at a very slow pace. He says fiscal and regulatory policies can help boost worker output per hour – there is not much the central bank can do. (Image: federalreserve.gov)
Fischer focused on productivity
He did not, however, give any hints on which way interest rates might go. He said more effective fiscal and regulatory policies are needed to help improve productivity.
The Federal Reserve Board of Governors (Federal Reserve Board), which is charged with helping implement monetary policy – interest rates – are currently trying to determine how fast or slowly interest rates should be raised.
---
---
The US economy is growing modestly, there are strong job gains, inflation has increased from very low levels, but is still fairly low.
In December 2015, the Fed raised borrowing costs for the first time since 2009. The Federal Reserve Board has met five times this year, but has left the benchmark lending rate unchanged in every meeting.
If you include Food and Energy prices, the US inflation rate still has a long way to go before reaching the Fed's target of 2%. However, when we exclude Food and Energy, at 1.6% inflation is within 'hailing distance', Dr. Fischer explained. (Image: adapted from ycharts.com/indicators)
Inflation within 'hailing distance' of target

America's central bank has an annual inflation target of 2%, the same as all the other central banks of the advanced economies across the globe. US inflation is still some way from that target, but if you exclude energy and food costs, prices are rising by 1.6% annually, which Dr. Fischer describes as 'within hailing distance of 2%.'
During much of his speech he talked about the slowdown in productivity – worker output per hour. From 1949 to 2005, productivity in the United States increased by an average 2.5% annually, and slowed right down to 1.25% from 2006 to 2015.
---
---
Regarding the recent productivity slowdown, Dr. Fischer said:
"A 1.25 percentage point slowdown in productivity growth is a massive change, one that, if it were to persist, would have wide-ranging consequences for employment, wage growth, and economic policy more broadly."
Monetary and fiscal policy
Monetary policy cannot influence productivity growth, he pointed out. Output per hour is more likely to be influenced by effective regulatory and fiscal policies. Improved public infrastructure, better training and education, and incentives for private investment can boost productivity.
Monetary vs. Fiscal Policy: Monetary policy is what the central bank does – change the interest rate and influence the money supply. Fiscal policy is what the government does – change tax rates, government spending levels, and influence aggregate demand in the economy.
In December last year, the Federal Reserve Board increased the benchmark lending rate to a range of 0.25% to 0.5%. In June this year its members forecast two or more hikes before the end of the year.
When the Board met in July, its members left rates unchanged. However, according to the minutes of that meeting, the decision was not unanimous – some of them pointed to reduced labor market slack.
The Board next meets on September 20th and 21st. Fed Chair, Janet Yellen is giving a speech at an annual symposium hosted by the Kansas City Fed in Jackson Hole, Wyoming. Investors, economists, analysts and reporters will be listening carefully to what she says for any clues on timing.
Video – Fed near to hitting job/inflation targets
Fed Vice-Chairman Stanley Fischer said the Fed is close to hitting its job and inflation targets. He also gave an upbeat assessment of the American economy, describing the the job market as strong and improving.