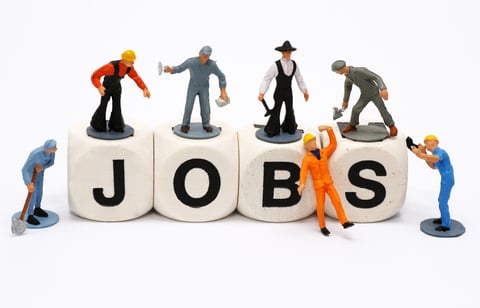 The US economy added 20,000 jobs in February while wages continued to rise, according to a recent report by the US Bureau of Labor Statistics.
The creation of only 20,000 jobs last month, the lowest of any month since September 2017, fell extremely short of the 180,000 new positions that economists surveyed by Refinitiv had expected.
The figure also lagged far behind the average 223,000 jobs added to the economy each month in 2018.
The professional and business services sector was the one major category to report significant job creation, with 42,000 new positions created in February. Health care added 21,000 jobs and wholesale trade added 11,000 positions.
The construction sector lost 31,000 jobs in February after an increase of 53,000 in January. The leisure and hospitality sector added no jobs.
Harm Bandholz, chief U.S. economist at UniCredit Research in New York, was quoted by Reuters as saying:
"We had warned that recent employment gains had overstated the underlying strength of the U.S. labor market."
"And the correction now came in February with a bang, rather than spread out over various months."
Bright spots of the employment report 
The unemployment rate dropped by 0.2% to 3.8% in February. The drop partly reflects the return of federal workers who were furloughed in January due to the partial government shutdown.
Average hourly earnings for all employees on private nonfarm payrolls increased by 11 cents in February to $27.66, following a 2-cent gain in January. Over the year, average hourly earnings rose by 3.4 percent – the largest year-over-year percentage gain since 2009.
The length of the average workweek fell to 34.4 hours last month from 34.5 hours in January.
US Secretary of Labor Alexander Acosta commented on the February jobs report:
"At 3.4% year-over-year, wage gains hit their highest mark since April 2009. The year-over-year average hourly earnings growth surpassing 3.0% for the seventh straight month is good news for America's workers.
"The unemployment rate declined to 3.8% resulting in a year-long streak at or below 4.0%. The unemployment drop included a new record low for Hispanic-Americans. The labor force participation rate held at 63.2% in February, matching the January report and the highest rate since August 2013."
"America's workforce continues to grow, with 20,000 new jobs created in February and upward revisions of 12,000 jobs from prior months. The last three months saw an average job gain of 186,000 jobs. This month's jobs report highlights the importance of focusing on workforce investment that builds the skills needed to fill the record amount of open jobs."