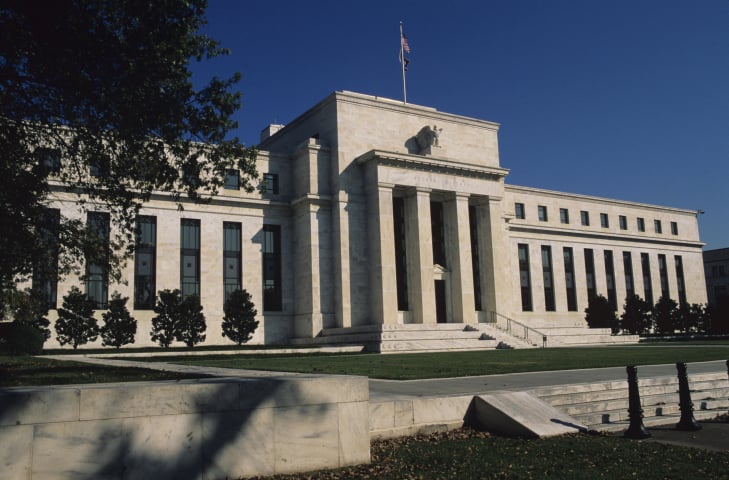 The US Federal Reserve cut interest rates on Wednesday, a measure that seeks to ensure the economy withstands the impact of ongoing trade wars and other global economic risks.
The Fed lowered the target for its benchmark rate to a range of 1.5% to 1.75%.
The central bank said it made the decision "in light of the implications of global developments for the economic outlook as well as muted inflation pressures."
Eight members of the the Federal Open Market Committee voted for the monetary policy action, while two voted against.
This is the third time the Fed has cut rates in four months. The cut comes a week after the Commerce Department announced that economic growth slowed to an annual rate of 1.9% in the most recent quarter.
The Federal Reserve said in a press release:
"This action supports the Committee's view that sustained expansion of economic activity, strong labor market conditions, and inflation near the Committee's symmetric 2 percent objective are the most likely outcomes, but uncertainties about this outlook remain.
"The Committee will continue to monitor the implications of incoming information for the economic outlook as it assesses the appropriate path of the target range for the federal funds rate."
Fed Chair Jerome Powell suggested the bank would hold rates steady unless economic conditions unexpectedly deteriorated.
He told reporters at a press conference in Washington that the current stance of policy is "likely to remain appropriate," given the Fed's US economic outlook.
Powell also indicated that the Fed won't start raising rates anytime soon either. "We would need to see a really significant move up in inflation … before we would consider raising rates to address inflation concerns," Powell said.
---
Easy monetary policy, which involves lowering short-term interest rates, makes money less expensive to borrow – the aim of this type of policy is to boost economic growth.
---