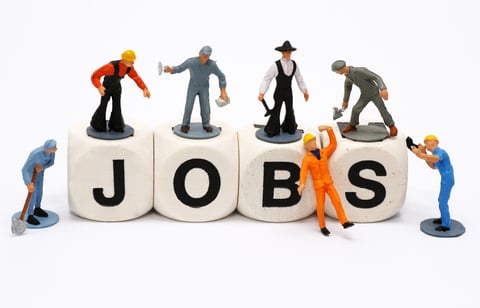 The number of job openings in the US rose to a record high in December, according to the US Bureau of Labor Statistics.
Job openings rose by 169,000 to 7.3 million in December, making it the highest reading since the series started in 2000. The increase indicates that the job market was robust in December, as well as reinforcing views that the economy is struggling to find workers.
The rise in available jobs suggests businesses expect demand to stay strong and require more workers to ensure that expected increase in demand is met.
The job openings rate was 4.7 percent on the last business day of December and the total number of job postings exceeded the number of jobless people by about 800,000. There were approximately 6.3 million people in December. 
The majority of the job openings were in the private sector (+198,000), with the largest increases in construction (+88,000), accommodation and food services (+84,000), and health care and social assistance (+79,000).  The number of job openings was little changed for government.
The report shows that businesses are continuing to hire despite other potential problems for the economy. There has been heightened concern about the impact dampening growth across Europe, China and Japan will have on US exports. 
Chris Rupkey, chief economist at MUFG in New York, was quoted by Reuters as saying:
"The labor market continues to heat up. But growth cannot continue for much longer if there is no one out there to work in the factories and shops and malls across America."
According to a report by United States Department of Labor, employers added 304000 jobs in January, the most in almost a year.
A recent survey from the National Federation of Independent Business found that over a third (35 percent) of small business owners had job openings in January that they could not fill. 
With job openings at an all time high and unemployment at a low rate of 4%, there could begin to be more pressure for businesses to raise wages. This could lead to stronger wage gains in the coming months.
Sophia Koropeckyj, a senior economist at Moody's Analytics in West Chester, Pennsylvania, told Reuters:
"The diminishing availability of workers is expected to lead to more upward pressure on wages, bring more workers into the labor force and induce more companies to find ways to produce and service their customers with automated processes,"