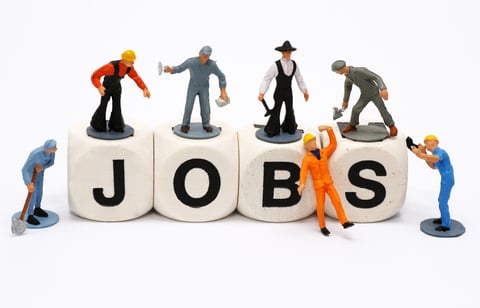 The US unemployment rate dropped to a five decade low of 3.5% in September, making the nineteenth straight month that the unemployment rate has been at or below 4%. The last time the unemployment rate was this low was in December 1969.
According to a report by the US Bureau of Labor Statistics, the economy added a modest 136,000 jobs in September, while the number of people unemployed in the US dropped by 275,000 to 5.8 million. The labor force participation rate held at 63.2 percent.
While the unemployment dropped to an almost fifty year low, average hourly wages dropped by a penny. In September, average hourly earnings for all employees on private nonfarm payrolls was $28.09.
U.S. Secretary of Labor Eugene Scalia commented on the employment report:
"In September, 136,000 new jobs were added, and upward revisions for July and August added an additional 45,000 jobs. Since January 2017, the U.S. economy has added more than six million jobs. There are now 158,269,000 Americans employed."
He added:
"Pro-jobs measures like USMCA will offer the American workforce still more job opportunities and will build on this economic expansion. With record low unemployment rates, the U.S. Department of Labor continues to prioritize apprenticeship expansion, opioid recovery, and skills development as part of the Pledge to America's Workers, with the goal of filling millions of open jobs and fostering prosperous careers."
The jobs market report was a welcome piece of good news for investors after other projections of economic growth, such as industrial output and consumer confidence, dropped in September. Stocks rallied after the release of the jobs report.
Jay Powell, current Chair of the Federal Reserve, was quoted by the FT as saying that the US economy was "in a good place" and stressed the need to sustain the country's "historically strong job market".