ValueAct Capital Management LP has bought a 5.7% stake (almost 8.2m shares) in agricultural products and services retailer Agrium Inc., just eighteen months after it fended off another activist Jana Partners LLC. ValueAct's Agrium shares are worth about C$409 million.
Agrium's share price rose 7.6% on Friday to $104.33 on the Toronto Stock Exchange after the news that ValueAct had posted a filing became public.
According to the Calgary-based company, this time round the situation is quite different. Eighteen months ago there was a prolonged and bitter proxy battle with Jana.
According to Agrium's vice-president of investor relations, Richard Downey, the two companies have held several meetings since August, when San Francisco-based ValueAct started purchasing shares.
ValueAct not pushing for change
Agrium says ValueAct only bought the shares because it felt they were undervalued, and in now way had suggested the company should undergo any radical changes.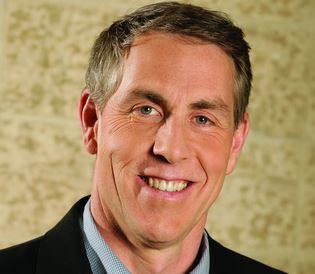 Mr. Downey said "Similar to some of our other big shareholders, they see good growth, good free cash flow as we finish up our expansion projects and they like the retail business as well."
Jana had urged Agrium to completely change the company's structure and business model. It waged a 10-month campaign that was bent on breaking apart the firm's wholesale and retail businesses.
The battle ended at Agrium's annual meeting in 2013 when none of Jana's five nominees managed to get elected to the company's board.
ValueAct is completely different from the Bill Ackmans or Janas of the world. It tends to work behind the scenes with boards and management rather than engaging in public battles.
ValueAct prefers to be involved with a small number of companies at a time, owning large stakes in them. Like a traditional activist, it aims for placing one of its people on the board of firms. It has major stakes in Microsoft, Adobe, Valeant, Motorola, and Rockwell Collins.
With falling crop prices, Agrium is currently in a much more difficult position to carry out any radical changes.
In an email to Bloomberg News, ValueAct CEO Jeffrey Ubben wrote that Agrium will benefit from expected crop price rises in 2016. He said the two companies had been in talks for some months and no demands for a spinoff of its retail business have been made.
In a telephone conversation with Bloomberg News, Mr. Downey said of ValueAct:
"This is a shareholder who has indicated an interest in the long-term value they think Agrium will be able to generate."