Virgin Cruises and Bain Capital LLC have agreed on an investment deal involving hundreds of millions of dollars. The Boston, Massachusetts-based alternative investment firm will become a major shareholder in the cruise ship unit that billionaire Sir Richard Branson is setting up.
The cruise venture will also receive a $100+ million investment from the Virgin Group, which is now cash-rich after floating its budget airline Virgin America on Nasdaq and Virgin Money on the London Stock Exchange.
According to Sky News, bankers said the venture would raise $784.25 million (£500 million) in equity, plus a £1 billion ($1.56 billion) debt package.
Both Virgin Group and Bain Capital declined to comment.
A few months ago, Sir Richard said the Virgin Group was planning to set up its own $1.7 billion cruise ship unit and would be seeking investors.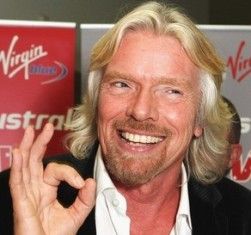 Sir Richard's motto has always been "Screw it, lets do it!"
According to Sky News, Virgin Cruises will be based in Miami, Florida, and plans to start operations in 2019.
The cruise market is currently growing at between eight and ten percent per year.
Bain Capital, which is part-owner of the Toys 'R' Us retail chain, Domino's Pizza, and Warner Music Group, specializes in private equity, credit products, venture capital, and absolute return investments. It invests across several industry sectors and geographic regions. It manages more than $75 billion of investors' capital. The company was founded in 1984 by Bain & Company partners Mitt Romney, T. Coleman Andrews III, and Eric Kriss.
Carnival Corporation & plc, the Anglo-American cruise giant, posted strong third quarter results and improved its full-year guidance, citing healthy growth in China.