As the European Union and United States expand their economic sanctions against Russian individuals and companies, will this move undermine the fragile ceasefire and peace negotiations that are currently underway?
The US Treasury announced new sanctions on Friday, which are aimed at energy and defense companies as well as banks. The EU has published a raft of new restrictions too.
Russia has responded with threats of closing its airspace and moving business away from Europe towards Asian nations.
European companies as well as some US oil firms have already felt the effects. German business groups have urged Chancellor Angela Merkel to focus on talking to Russia before imposing further restrictions.
The US and European Union say Russia needs to understand that if it sends troops and military equipment into Ukraine to help out the separatists, there will be consequences.
Russia points to the ceasefire and describes America's move as another example of deliberate confrontation. In other words, both side appear to be digging their heels in deeper.
Allies will impose ever-increasing sanctions if…
Regarding America's new restrictions, Under Secretary for Terrorism and Financial Intelligence David S. Cohen, said: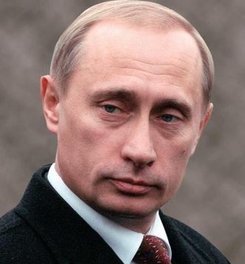 "Today's actions demonstrate our determination to increase the costs on Russia as long as it continues to violate Ukraine's territorial integrity and sovereignty. The United States, in close cooperation with the European Union, will impose ever-increasing sanctions that further Russia's isolation from the global financial system unless Russia abandons its current path and genuinely works toward a negotiated diplomatic resolution to the crisis."
Russia vehemently denies being involved in the conflict within Ukraine and says it has not sent in any troops or equipment.
NATO satellite photographs, however, allegedly show military units with self-propelled artillery that could only have come from Russia, moving into separatists-held regions of Ukraine.
Is cornering Russia the right way to go?
Although the US and EU are convinced it continues trying to destabilize eastern Ukraine, shouldn't they work toward providing Russia with a face-saving way out. By simply shaming and humiliating a nation, history has shown that not much is ever achieved, in fact, the result can be the opposite.
Europe's decision to ramp up sanctions was by no means a unanimous one. Finnish Prime Minister, Alexander Stubb, along with the leaders of Italy, Hungary and Slovakia, had argued that the EU should have held back on stricter sanctions to give the peace negotiations and ceasefire a chance.
Russian President Vladimir Putin has the highest approval ratings domestically of any major leader. Last week, several polls showed that about 80% of Russians agree with his policy towards Ukraine and Crimea. Barack Obama, David Cameron, Francois Hollande and Angela Merkel can only dream of such high ratings at home.
According to the Pew Research Center, most Russians believe that supporting the separatist rebels does not amount to intervening in Ukraine. Fifty-five percent of Russians think it is right to help them.
By closing Russia off economically, will the West persuade the Russian public that our motives are noble? It is doubtful.
According to Russia's news agency Itar-Tass, Russia's Finance Minister Anton Siluanov announced that state-owned oil company Rosneft, and the country's largest independent gas company Novatek, which have been included in the US/EU latest sanctions, may receive state help from the Russian National Wellbeing Fund.
Mr. Siluanov said:
"We have agreed to review the investment structure, and a part of the money from the 60-percent part to distribute among major companies, which now have lost foreign markets of borrowings. Those are first of all Rosneft and Novatek."
The two firms had requested government help to replace foreign debt sources.
What are Sanctions?