Windows 10 is becoming one of the most popular Microsoft Operating systems ever. In his opening keynote for Microsoft Build 2021 Conference, Microsoft CEO Satya Nadella shared that Windows 10 is now running on a whopping 1.3 billion devices, including laptops, tablets, and desktop computers.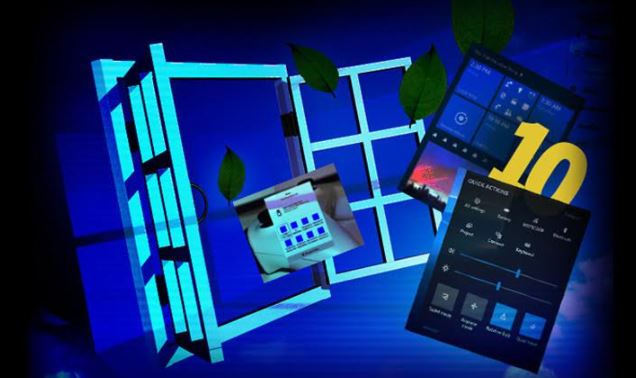 This piece of information is even more interesting if we consider that, just a couple of months ago, Kaspersky shared their study based on anonymized OS metadata, where the outcomes suggested that a solid 22% of PC users would remain on Windows 7, not willing to upgrade to Windows 10.
Windows 7 has been a popular OS, and many users, especially SMBs with no dedicated IT staff, are still using it, being exposed to many risks and threats. Windows 7 is no longer supported by Microsoft, so their users won't be covered by the latest security updates and fixes, "providing cyberattackers with potential ways to gain access to a system".
Microsoft has encouraged their users to shift to Windows 10 from Windows 7 (and Windows 8/8.1) by allowing them to upgrade for free for a limited time, even if a quarter of overall users decided to stick on older Operating Systems nonetheless.
Windows 10 gained traction at a slow, but steady pace
Slowly, but steadily, Windows 10 has gained traction, eventually registering over a billion users worldwide in six years. Nadella proudly shared this data during his opening keynote at Microsoft Build 2021, and we can't argue that the resurgence of Windows as a platform (after the troubled history of Windows 8 and RT) is mainly the result of the efforts of Nadella and his team. Here we also want to give you some advice on: how to buy Windows 10 and how to buy Microsoft Office
And now that we're close to the reveal of the next Sun Valley Update (aka 21H2), as hinted by Nadella himself during his aforementioned keynote, we want to take a quick look at the many different factors that build-up to the newfound success of Windows 10, not mentioning the fact that new laptops are often bundled with a digital Win10 license.
Need to buy Windows 10 for your laptop?
Long gone are the days when you had to physically go to a retail store, spend hundreds of dollars/euros for a big boxed copy of Windows and all its packaging, beefy manuals, and so on.
Digital delivery is now the name of the game and, while such a scenario was mainly focused on gaming (Steam anyone?), almost all non-gaming apps and services shifted to the digital market.
Speaking of Antivirus software, for example, now you can conveniently (and necessarily, considering the global pandemic and its impact on our daily routine) purchase a digital subscription from their official websites: no more bulky boxes, no more yearly editions to be purchased separately as they rolled out.
And this is also how you can buy your digital license from Microsoft Store for your next Operating System.
Pricing, however, is about the same as the good old retail boxes, so you still have to shell out your good old hundreds for a legit Windows 10 product key. At least, if you wish to stick to Microsoft's official channels.
In years, we saw several digital third-party sellers and stores, offering digital products for cheaper prices. Initially, gaming was the main focus of such services, but more and more, you can see all kinds of software and tools being sold.
You can even find cheap license codes on eBay and Amazon from third-party sellers, although caution must be exercised since you may risk incurring gray market codes – and possibly stolen licenses, or codes obtained through forged/stolen credit cards.
Of course, you can find many legit stores, i.e. Mr Key Shop, an authorized and official reseller, that sell ESD licenses, namely digital licenses that are often bought in bulk by larger companies. Sometimes, the exceeding licenses are sold to recover some budget, and such a practice has been deemed as 100% legit by the European Court of Justice (C-128/11).
Probably, being able to digitally purchase a legit Windows 10 product key for a cheap price is another factor in the growing popularity of this OS. If you are looking for advantageous offers: Best Deals on Windows 10 or read Deal for Buy Microsoft Office.
Windows 10, an operating system as a service?
Looking at Microsoft's endeavor to shift towards a platform-as-a-service concept – we can see this in their focus on the Xbox platform, with the Game Pass Ultimate and Cloud Gaming services – Windows 10 evolved to an encompassing Operating System offering both professional tools (as BitLocker and Microsoft Azure access) and gaming/entertainment features (the Microsoft Store and Game Pass apps, the Game Bar and all the related tools and services). Here, too, you can find useful information on Windows 10 or Microsoft Office 2019
Especially for gamers, Windows 10 is more and more the go-to OS to benefit from all the Game Pass Ultimate perks, like the all-you-can-play formula, as well as the possibility of playing Xbox Games Studios from day one, and more. Naturally, you need to activate your Windows 10 copy to access these benefits, and that comes with a cost.
Windows 10 as an ever-evolving system
Exclusive services, digital delivery, bundles, and third-party ESD licenses are all good reasons for the growth of Windows 10 as the most popular Microsoft Operating System, but we also have to consider how Windows 10 has evolved through the half-yearly updates, how it improved security and usability, how the new Fluent Design made Windows 10 a perfect multi-platform OS, where you can seamlessly go from a desktop PC to a mobile device, using all its tools and UI in total comfort both via mouse and the touch-screen.
Even taking screenshots is made simple and fast, not mentioning other great quality-of-life improvements such as the Clipboard history allowing users to copy multiple snippets and then choose which one to paste to a given location.
And, as Nadella promised, we can expect new exciting features with the next updates, and, more interestingly, new ways for developers and creators "to build and distribute and monetize applications". Microsoft is anticipating an innovative and more open platform, and even if more details are still to be shared, we can see how Windows 10 evolved in time and where it could probably go.