Wonga, the payday lender, on Tuesday posted a 53% decline in profits to £39.7 million for 2013. The London-based short-term, high-cost credit business blamed 'remediation costs' for the steep fall.
'Remediation costs' refers to money it had to refund to customers because of mistakes it had made.
Update October 2, 2014: Wonga is writing off £220m owed by 330,000 customers who would not have passed the current affordability test.
Wonga said in a statement:
"The decline in profits was driven by remediation costs related to historic debt collection and systems issues, and continued investment in staff, infrastructure and Wonga's international businesses."
Wonga, which is backed mainly by US-based venture capital firms, added that since the Financial Conduct Authority (FCA) introduced new controls, its business will be "smaller and less profitable."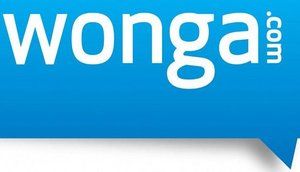 Some Wonga loans were found to have interest rates of up to 5,853% per year.
All payday loan businesses in the UK have had to comply with new regulations since July 2014. The new rules limit roll-overs on loans, and force the companies to carry out more stringent affordability checks.
Payday loan companies' charges will be capped from January 2015.
Wonga had to pay back millions
In June 2014, the FCA ordered Wonga to pay 45,000 customers £2.6 million in compensation, after the company was found guilty of "unfair and misleading debt collection practices" by sending bogus letters from fictitious law firms.
The FCA also told Wonga it had overcharged 200,000 customers, and ordered it to pay compensation.
Wonga ended up having to pay out £18.8 million in refunds and compensation.
As some of the fake letters or excess charges dated back to 2008, the costs were included in the company's 2013 accounts.
Wonga and other payday companies have not been allowed to advertise on British TV since July 2014.
Wonga and other payday lenders in the UK have been criticized for charging exorbitant interest rates and turning short-term loans into unaffordable nightmares for customers.