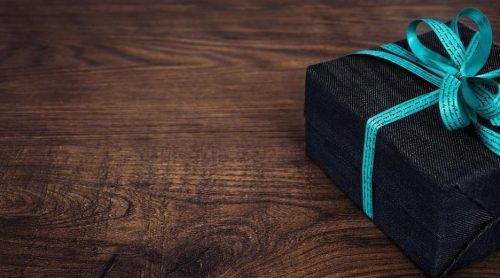 When you want to show your employees how deeply you value their work ethics, finding the right gifts is crucial. Even if you have lost track of their unique characteristics, these gifts will tell your employees that you know them and what they are about. Here are six thoughtful gift ideas for your employees that are sure to knock their socks off.
1.   A Mindfulness App Subscription
Chances are, your work comes with the not-so-pleasant side effects of busy, hectic days, and overwhelming feelings of anxiety at work. To show your employees that you value the humanity within them, give the gift of self-care with mindfulness app subscriptions. There is a growing global consciousness in response to the need for mental health support, and as a result, mindfulness tools have been developed to assist people from wherever they are in the world. Give your employees permission to set reset with mindfulness gifts.
A Year's Worth of Coffee
Long working hours call for coffee. Reward your staff with a year's supply of ground or whole bean coffee from your favorite supplier. Your workers will appreciate the much-needed benefits of caffeine boosts and the ease of having coffee ready to go when they need it. You'll show your staff that you want to support their work ethic by making it easier to stay productive with the fuel and company swag they need to stay focused!
A Wholesale Food Membership
Make grocery shopping easier on your employees by giving them a membership for a year's worth of convenience shopping from big box grocery stores. They'll be able to shop for a month's worth of food with the savings and discounts these memberships offer, making it easier to ensure that their home refrigerators stay stocked when they don't have time to shop. Choose from online markets to local wholesale markets to find affordable membership options.
Mini Zen Gardens
Like mindfulness subscriptions, mini Zen gardens are the perfect desk accessory to show your appreciation for your employees, inviting them to partake in self-care and a form of therapy at work. You can order them online or head over to a local book retailer and find unique Zen garden kits to purchase. These kits will give your employees something to focus on when they need a few moments of thinking space to recharge.
A Yearly Music Membership
If you know that your team members have iPhones, get them an Apple Music membership to access millions of songs wherever they go. Many studies have shown that listening to music while working helps boost productivity and can serve as a helpful distraction against negative thoughts and rumination. Consider giving your employees a yearly subscription so they can stay tuned in all year long. If they don't have iPhones, consider Spotify or Pandora as additional membership options for music listening on the go and while at work. Your employees can customize their playlists with either option so that their listening is as unique as they are.
A Fitness Membership
The body, mind, and spirit are all connected; therefore, your physical fitness impacts your mental wellness. Give your employees the gift of mental and physical resilience with a fitness membership. From virtual classes to in-house gyms, there are plenty of fitness options to choose from, many of which are budget-friendly.
The Bottom Line
Finding the right gifts for your employees can be overwhelming. Thankfully, some gifts are universally appreciated. You can always lean on self-care, coffee, music, and wellness to provide you with practical and valued gift options. Utilize this list and shower your employees with the treats that they deserve.
---
Interesting Related Article: "3 Ways to Keep Remote Employees Engaged"