An ADM Wild Flavors all cash $3.13 billion (€2.3 billion) takeover deal has been agreed by the agribusiness multinational and the privately held Swiss-based supplier of natural ingredients to the food and drinks industry.
Illinois-based ADM (Archer Daniels Midland Company) operates over 470 sourcing facilities and more than 270 processing plants, which convert cocoa, wheat, oilseeds and corn into products for food, animal feed, energy and industrial use.
By acquiring Wild Flavors GmbH, ADM says it will have the ability to offer food and drinks companies a "comprehensive suite of systems to enhance and improve their products."
All-cash transaction
In the all-cash transaction, ADM will pay €2.3 billion ($3.13 billion) to Wild Flavors major shareholder Dr. Hans-Peter Wild and funds tied to Kohlberg Kravis Roberts & Co. L.P., and assume a net debt of about €0.1 billion ($0.14 billion).
The acquisition, which is subject to regulatory approval, should be completed by the end of 2014, ADM announced.
ADM Chairman and CEO Patricia Woertz, said:
"This acquisition expands ADM's ability to serve customers' evolving needs today and well into the future. Natural flavor and ingredients is one of the largest and fastest-growing consumer trends in both developed and emerging markets, and WILD Flavors is the world's leading provider of natural flavor systems to the food and beverage industry."
Wild Flavors, the maker of Capri Sun juice drinks, has more than 3,000 customers globally, and net revenues for 2014 of approximately €1 billion ($1.4 billion). It offers food and drinks companies full flavor ingredient solutions, or "flavor systems", as well as fruit juice concentrates and blends, other food and drink ingredients, natural flavors and extracts, mint oils and flavors, sweetening systems, naturally sourced colors, specialty ingredients, seasonings, taste modifiers and fermentation technologies.
New entity will be a major global player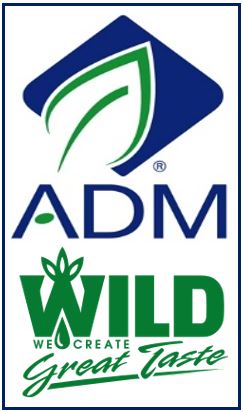 The combined companies will create one of the world's major flavor and specialty ingredient firms, with sales close to $2.5 billion and considerable room to grow, Ms. Woertz predicts.
"WILD Flavors will be able to reach more customers with an expanded portfolio of innovative ingredients. And ADM, with our own sizeble specialty ingredient business, will have an enhanced platform for the commercialization of our higher-margin food and wellness ingredients," Ms. Woertz added.
Chairman of WILD Flavors GmbH, Dr. Hans-Peter Wild, said:
"I am very pleased by ADM's acquisition of WILD Flavors and the future business we will build together. WILD Flavor's unique natural flavors strength and total systems approach will create a very strong and positive development platform within ADM for our customers as we continue to drive innovation in the food and beverage industry. With the strong financial resources, and expanded customer base, product offering and global footprint, I am confident WILD Flavors will be well-positioned for growth."
Will ADM move abroad?
Many in Wall Street wonder whether ADM has been motivated by Switzerland's lower corporate tax rate – 17.92% compared to 38% in the United States. According to US law, when the deal is completed, ADM will be able to move its head office to Switzerland.
The US company has made no mention of a tax-inversion plan. However, its revenues have been flat and Q1 profits were 25% below estimates. With a lower tax bill it would be easier for the company to achieve targets.
Among the advanced economies the US has the highest rate of corporate tax. Economists say the US tax system encourages domestic companies to keep their money abroad.