Two Brazilian companies, Grupo Cutrale and Safra Group have clinched a $682 billion deal to acquire Chiquita Brands International Inc. The Charlotte-based banana seller will go private early in 2015.
The merger agreement was unanimously approved by the Board of Directors of Chiquita. Cutrale-Safra will acquire all outstanding common Chiquita shares for $14.50 each in cash. This represents a 33.8% premium to Chiquita's closing price on March 7th, 2014, one day before the Fyffes-Chiquita merger deal has been agreed.
Including Chiquita's net debt, the transaction is worth $1.3 billion.
The takeover is a massive coup for orange juice magnate Jose Luis Cutrale and billionaire financier Joseph Safra, who only one month ago saw Chiquita walking into the arms of Dublin-based Fyffes.
The two tycoons battled for nearly three months, and were saved by the US Treasury, which in September cracked down on tax-inversion benefits for US-based companies. Tax-inversion refers to, for example, when a US company merges with foreign company and then moves its headquarters abroad.
The US has the world's highest rate of corporate tax. Before the US Treasury stepped in, dozens of US-based multinationals had been trying to move to European cities where corporate taxes are much lower.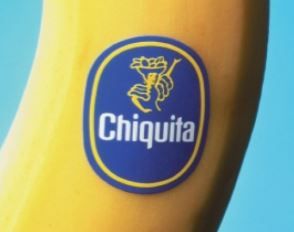 Chiquita saw more benefits with Cutrale-Safra than Fyffes.
A few weeks after the US Treasury crackdown, Chiquita decided to abandon its merger deal with Fyffes and turned to the Brazilian pair.
In a statement made today, under the terms of the deal, Chiquita will become a wholly-owned unit of Cutrale-Safra and will remain incorporated in New Jersey.
Chiquita's CEO, Ed Lonergan, said:
"We are pleased with the substantial value and significant all-cash premium we have delivered through this exciting agreement with the Cutrale Group and the Safra Group. Through the due diligence process, we developed a tremendous amount of respect for the entire Cutrale-Safra team, especially their knowledge and understanding of global agribusiness, shipping and manufacturing. Chiquita and Fresh Express are some of the most recognizable brands in the sector, and we are confident that Cutrale-Safra will be good stewards of the business moving forward."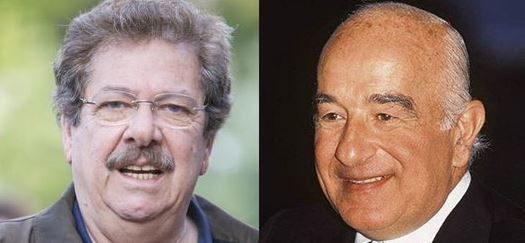 José Luis Cutrale (left), born in 1946 in São Paulo, Brazil, controls one of the world's largest processors and sellers of orange juice. Joseph Safra, born in 1939 in Aleppo, Syria, runs the banking and investment giant, Safra Group.
Cutrale-Safra made the following statement:
"Cutrale-Safra is committed to supporting Chiquita as it continues to build out the strength of its franchises. To ensure Chiquita has the premier and most sustainable platform in its sector, Chiquita will be able to access Cutrale-Safra's substantial experience in all aspects of the fruit and juice value chain and extensive financial expertise. Chiquita will be able to take advantage of the vast knowledge of the Cutrale Group in farming, processing, technology, sourcing, distribution, logistics and marketing."
---
Video – What is takeover?
Takeovers are acquisitions – not mergers.
---