Live events and conferences (including virtual events) are still a powerful marketing method to build your brand. Gathering people in real life versus just focusing on online engagement is critical if you want to implement an effective business strategy. Therefore, you are going to need to find and hire the best guest speaker who will be able to convey your message.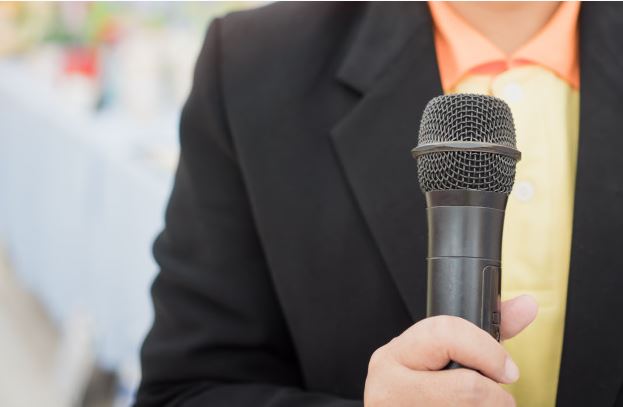 Hiring the right guest speaker is an integral part of any event because they are going to represent you on stage. The SEO speaker will act as the main face of the event and you want it to be both attractive and inspiring, so your attendees do not end up bored or disinterested.
Imagine yourself as an attendee, sitting in the conference and listening to a dull speech or impractical advice. You're getting bored and start looking at your phone and then after a certain time you won't be able to stay there anymore because you have lost interest.
Do you really want to have that kind of impression on your attendees? You need someone the audience can actually connect to. Someone who can hold their attention for long hours and deliver a speech with confidence. Someone who has a little sense of humor as well as presence of mind.
Here are some things to consider when you want to find the right guest speaker:
Do some extensive research
There are literally over one hundred thousand speakers you can choose from and they all have a different level of experience and techniques that they offer. Therefore, doing some extensive research is very important.
The first thing you can try doing is typing their name into Google and see what comes up for them. Do they have a healthy online reputation? Are they represented by a speakers bureau?
Ask some of your colleagues and get some recommendations from them. Chances are many of the people you know have already worked with someone they can vouch for.
Also, be mindful to not just rely on bios and resumes. Speakers can put anything on them, and you'll have no option other than believing in what is mentioned.
Talk to people who have some experience in event planning and consider their recommendations. Also, be aware of the high maintenance speakers. Various celebrity speakers ask for just anything and end up messing your conference. So, it's better to keep them out of the tab.
Keynote Speakers vs Motivational Speakers
Are you looking for someone who can inspire and ignite passion in your audience? Then you would definitely want to hire a motivational speaker. These individuals are highly skilled at using stories and narratives to pull on your audience's heart strings and get their feelings stirred up. If you need some ideas on a business speaker who can motivate your attendees go here.
Do you want someone who will be your main speaker to kick off your event on the right foot? Then you will want to hire a keynote speaker. These professionals are masters at grabbing your audience's attention and ensuring that they are going to commit to your event. They play an important role in making sure your attendees are enjoying themselves for the entire event. If you need help finding the best keynote speaker go here.
Ask for the entire presentation
Don't hesitate to ask for a whole unedited 45 min or 1-hour video of them speaking. You want to see and decide that they can keep the audience engaged for longer hours without losing their interest.
A qualified speaker should be able to provide you with links to their presentations where you can see them speaking along with an outline of the different types of talks they give.
Understand the audience
You have to give preference to the quality and quantity of the audience. You've to be very clear on the objective of your conference and the number of attendees that are going to take part.
For example, if there are just about 30-40 people, they'll love an interactive session where everyone's opinions are heard. But your event is going to have more than 100 people, you are going to need to increase your budget for the person you hire because they will need to captivate your audience.
Stick to the budget
Don't push your budget too hard to call a celebrity speaker. If a less known individual is fitting perfectly to your set criteria and delivering almost the same or even better results and that too inside the budget. Hire him/her!
You don't want to mess up your event so make sure that the speaker you've picked is perfect for your event and hold a great experience in your field of interest.
One more important tip to follow while recruiting speakers for an event, stay away from the term speaker and instead use presenter, content leader or facilitator.
If you've any more queries, drop a message in the comment box and we'll get back to you as soon as possible!