The price of milk has plummeted, in fact today it is cheaper than most bottled water. Hundreds of dairy farmers across the UK have been told by First Milk, the country's largest milk company, that their payments and subsequent ones will be deferred by two weeks.
The farmer-owned co-operative said the volatility in the dairy business globally in 2014 was unprecedented. While returns from globally-traded products reached record levels one year ago, they have declined by over 50% since then, "leading to a steep fall in milk prices around the world. For every dairy business, this has made aligning incomings with milk price payments extremely challenging each month."
Dairy farmers in the UK and much of the rest of the world are struggling from the recent price falls. Most of them are operating at a loss.
According to First Milk, its Board had been open about the losses that had accrued in the early months of the financial year as the co-operative attempted to address rapidly falling markets.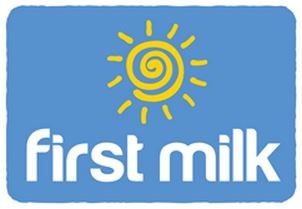 First Milk said the measure was necessary so that it could balance its books. (Image: firstmilk.co.uk)
Despite aligning milk prices with market returns to balance the books during the last quarter of 2014, First Milk says there is still a gap of 1 pence per litre on an annualised basis, due to the previously-accrued losses. This has impacted the business' available cash.
First Milk's chairman, Sir Jim Paice MP, said:
"While our lenders have been supportive as we've dealt with this volatility, with the added uncertainty of the imminent EU quota removal, the Board has taken the decision to re-build the fundamentals of the business ahead of the spring flush."
"As such, the Board has therefore decided that the milk payment planned for 12th January will now be deferred until 26th January, with all future payments also being deferred by 2 weeks."
First Milk's Board have decided to reverse the 1.1 pence per litre February milk price reductions for the manufacturing and liquid pools, raise members' capital investment to 2 pence per litre from 0.5 pence for milk supplied from December 2014 to August 2015, and increase members' capital investment target to 7 pence per litre from 5 pence.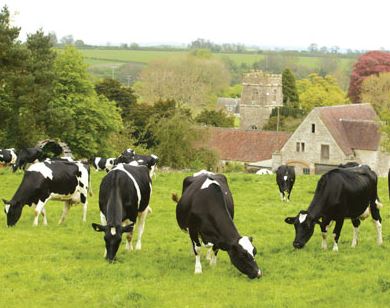 The number of dairy farmers in the UK has fallen by about 50% over the past 12 years, says NFU President Meurig Raymond.
The Co-operative believes these measures will deliver a cash injection into the business and help put its finances and business on a stronger platform as the spring flush approaches.
Mr. Paice said:
"We understand that the milk payment deferral will cause concern for members as direct debits and payments will have been lined up against milk cheques. On that basis, we are working with all major banks at national, regional and local levels to explain the rationale around this decision. That way, bank managers should be well equipped for any conversations they have with First Milk members."
"We are a business owned by dairy farmers. The Board are acutely aware of the difficulties this current extreme volatility is causing First Milk members and the UK dairy industry. We don't know how long this current market downturn will last, and we are aware that hundreds of UK dairy farmers are unlikely to find a home for their milk this spring. Our priority is to make the business and our processing assets as secure as possible in order that we can continue to process and market every litre of our members' milk."
Sky News quoted dairy farmer Stuart Rogers who supplies First Milk. Mr. Rogers said (regarding the two-week deferred payment) "It doesn't help me one little bit because we're already producing below the cost of production and I've got bills to go out. The milk price started to fall late summer and has really dropped far quicker than anybody thought it would. We can't sustain it for much longer because it just doesn't make sense to keep trading at a loss."
A four-pint carton of milk at UK supermarkets can be purchased for less than £1, which is less than many equivalent-sized packs of bottled water.
According to the Tenant Farmers' Association, about 16 dairy farmers in England and Wales are switching from milk production to other agricultural products each week because they found the business was no longer profitable.
At Semex 2015, the first major dairy conference of the year, National Farmers' Union President Meurig Raymond said today:
"Take a look at the number of dairy farmers now leaving the sector – around 60 dairy farmers left farming in December alone. For the first time ever, we've dipped below 10,000 farmers in England and Wales. It is a number that has halved since 2002; Let me repeat that… the number of dairy farmers in England and Wales has halved in the last 12 years."
"The worry for many dairy farmers now is how many of them will get through the next 12 months let alone 12 years. We certainly need to be prepared for things to be difficult for a few more months yet."
Video – Deferred milk payments, questions answered
First Milk vice-chairman Nigel Evans explains why the deferred payments were necessary.