EE Ltd., a British mobile network operator and internet service provider jointly owned by Orange SA and Deutsche Telekom AG, may be sold off for as much as €15 billion ($19 billion). Deutsche Telekom and Orange have restarted talks on selling the UK joint venture.
Unnamed people familiar with the matter say the two companies are considering either an IPO (initial public offering) or divesting the firm to another carrier or financial investor. Apparently, neither owner is interested in purchasing the other one's stake.
EE is Great Britain's largest mobile carrier by customers, while Orange and Deutsche Telekom are the biggest telephone companies in France and Germany respectively. The two companies cancelled an IPO plan for EE earlier in 2014 following strategy talks.
According to leaks which have been mentioned by several media outlets this weekend, Orange may sell its EE shareholding if it can find another merger project.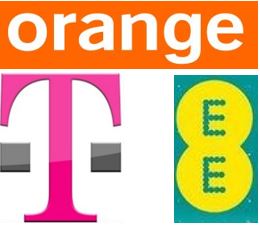 EE is 50:50 owned by the two telecom giants. It was formed in 2010 through a merger of Orange UK and T-Mobile.
Deutsche Telekom wants to build up a cash fund for investments in North America and Europe. Earlier this week it spurned a takeover bid worth $18 billion for its US operation T-Mobile US Inc.
At the beginning of October 2014, EE said it would be offering a TV service to its broadband customers, making it the first British wireless carried to include a "quadruple play" to its offering – TV, wireless, broadband and landline.
EE's main offices are in Hatfield, Bristol, London and Darlington. The company employs about 15,000 workers and has 700 retail outlets across the UK. It owns and operates 4G, 3G and 2G mobile phone networks. EE's services are offered under the EE, Orange and T-Mobile brands.