An Electrolux GE Appliances takeover deal worth $3.3 billion in cash has been agreed by the Swedish multinational household and professional appliances manufacturer and the American conglomerate.
Eletrolux expects to double its sales in North America after the deal is completed, and to compete head on with rival Whirlpool Corp. The transaction allows GE to exit a business it has been trying to leave for several years.
After news of the agreed acquisition became public, Electrolux stock was 8% up in early trading in Stockholm.
Electrolux expects the deal will generate annual costs synergies of about $300 million. The company estimates one-off implementation costs of $300 million and capital expenditures totaling $50 million to $70 million. "The largest parts of the synergies are expected in sourcing, operations, logistics and brands," it wrote in a statement.
Had the two companies merged on January 1 last year, their combined sales in 2013 would have been $22.5 billion.
N. America, a faster-growing market
Last month, Electrolux announced that it was in talks with GE. Its aim is to gain a stronger foothold in a market that is growing more rapidly than in Europe.
Keith McLoughlin, President and CEO of Electrolux, said today:
"This is an historic moment and important strategic move for the Electrolux Group, which takes our company to a new level in terms of global reach and market coverage. GE's premium, high-quality appliances complement our own iconic brands and will enhance our presence in North America."
"The acquisition, which is our largest ever, strengthens our commitment to the appliance business and also provides Electrolux with the scale and opportunity to accelerate our investments in innovation and global growth."
According to GE's Chairman and CEO, Jeff Immelt, the acquisition is a perfect fit for Electrolux' goal of accelerating growth in North America.
About GE Appliances
GE Appliances is based in Louisville, Kentucky, US. More than 90% of its revenue comes from the North American market, i.e. the US, Canada and Mexico.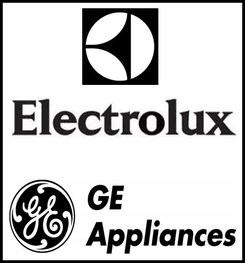 Its product portfolio includes water heaters, water filtration systems, air conditioners, dryers, washers, dishwashers, cooking products, freezers and refrigerators.
GE Appliance's revenue split is as follows:
GE Appliances has its own distribution and logistics network. It has nine manufacturing plants employing 12,000 workers.
The deal also includes a 48.4% stake in Mabe, the Mexican appliances company. For almost thirty years Mabe in Mexico has manufactured several GE Appliance's product offerings.
GE Appliances had sales of $5.7 billion in 2013, and an EBITDA of $390 million.
The Swedish firm says it will continue using the GE Appliance brand names.
Electrolux plans to finance the deal with a bridge facility and a rights issue.
Video – What is takeover?
Takeovers are acquisitions. Mergers, however, are like a marriage of two equals.
---