Did you know that Facebook had a Bing search facility? Apparently, most people didn't. For your information, the social networking giant has discreetly removed the Microsoft search engine from its Graph Search platform and placed its own search tool.
The new search engine allows users to seek out information on friends' comments and posts.
Facebook had been using Bing as its in-house search engine for years. Users could use it to find out more about their friends.
Bing had also been selected as a partner to keep Google's search engine at bay.
Reuters quoted a Facebook spokesperson, who said:
"We're not currently showing web search results in Facebook Search because we're focused on helping people find what's been shared with them on Facebook. We continue to have a great partnership with Microsoft of lots of different areas."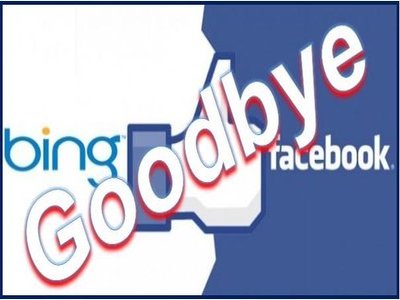 And so ends the Facebook-Microsoft partnership.
Microsoft also made a comment on the shift:
"Facebook recently changed its search experience to focus on helping people tap into information that's been shared with them on Facebook versus a broader set of web results. We continue to partner with Facebook in many different areas."
Facebook has been enhancing its other search tools as well. The method for searching for old Facebook entries has been updated. Its trending news section has also been enhanced so that users can find news more easily. It also added a live feed, similar to Twitter, that includes user comments.
According to Mark Zuckerberg, Facebook's CEO, over one billion search requests are entered by users each day. Hence, he is focusing on enhancing the company's search engines to boost growth.
Bing is the second most used search provider in the United States, after Google, with almost 20% of the market (Source: comScore).