Most Canadians with a bad credit score might think that they can't get approved for an attractive loan, especially one that has a fair interest rate. You may be thinking, "Do bad credit loans really exist?"
Read on below to learn more about loans for bad credit in Canada and how to get one for yourself.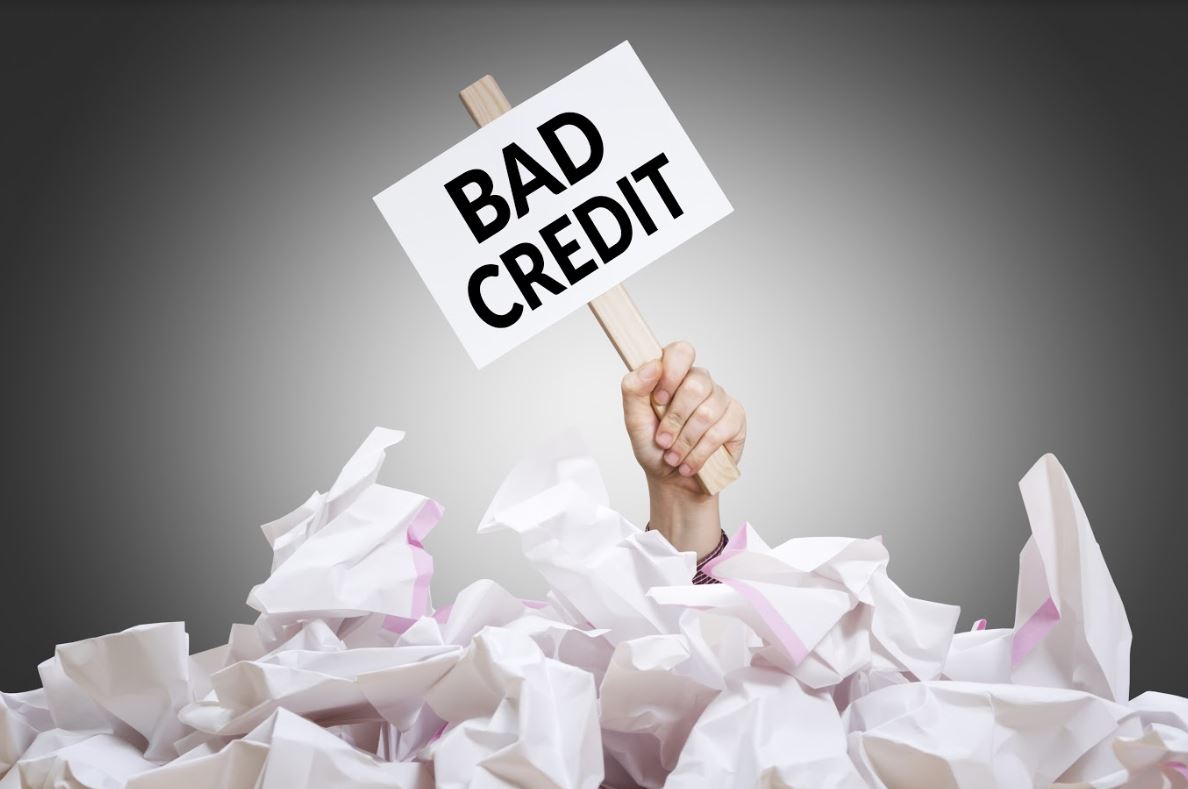 Banks VS Bad Credit Loan Providers
Lenders typically check if you've ever defaulted on a debt and whether you've recently declared bankruptcy when you apply for a loan. Your credit score will also be an important consideration among most lenders. It's true that for people with bad credit, it can be very difficult to get approved for personal loans with Canadian banks. Note, however, that banks aren't the only lenders in town. Canadians who require bad credit loans now can apply to private and online lenders in Canada.
Alternative lenders in Canada are unlike banks. Banks generally only approve applicants with perfect financial history and high credit scores. On the one hand, alternative lenders will often accept bad credit loan applications.
What are the notable differences between the way alternative lenders and banks approach personal loans for bad credit?  Check some of them below:
With an alternative lender, one can get both secured and unsecured personal loans for bad credit in Canada.
Compared to banks in Canada, alternative lenders may charge higher fees and interest rates on personal loans for bad credit, which is understandable because they take on a bigger risk by accepting and approving applications from people with bad credit scores.
A bank will always check the credit score of a loan applicant. Many alternative lenders, especially online lending companies, on the other hand, provide bad credit personal loans even without a credit check. Instead, they focus on numerous other factors when deciding whether to approve the loan or not.
Because many alternative bad credit loan companies don't keep up expensive brick-and-mortar establishments unlike banks, they don't charge exorbitant rates even if they're more open to accepting the risk that comes with lending to borrowers with poor credit history. Most of them are found online.
Even if the borrower has a consumer proposal, collections, a delinquent account, or a recent bankruptcy on their credit history, some alternative lenders are still willing to offer loans for bad credit in Canada with guaranteed approval. That's something you won't get from a bank.
Personal Loans For Bad Credit In Canada: What Are The Things To Look Out For?
Every Canadian need to do their homework when applying for bad credit loans. The problem is that some unreliable and unprincipled bad credit lenders exist. When applying for a bad credit loan, look out for the following issues:
Credit reporting – Make sure that your lender regularly reports to different credit agencies so that your responsible borrowing performance can help you rebuild your credit score. Everything should go on record if you're making repayments regularly and on time on a bad credit loan.
Penalties – Check out the penalties that your lender is imposing on making a late payment, missing a payment, or paying off your loaned amount earlier than anticipated.
Fees – Check for high hidden fees before signing on a loan by always reading all of the fine print.
Interest rate – Before you apply for a bad credit loan, always check the maximum rates of a lender since some lenders can charge exorbitant interest rates.
What Are The Different Kinds Of Bad Credit Loans Available In Canada?
It's important to really understand the different types of loans available for you before applying for a personal loan for bad credit in Canada. Bad credit loans in Canada are categorized into two:
Secured loans – Compared to unsecured loans, secured loans offer a lower interest rate, but require you to guarantee your house as some type of collateral. A good example is a home equity line of credit.
Unsecured loans – If you're trying to avoid higher credit card interest rates, unsecured bad credit loans are right for you. Note, however, that they still usually come with a higher interest rate than most other loans. A good example is a payday loan.
Obtaining A Loan For Bad Credit In Canada: What Are The Requirements?
Come prepared with all your financial information when you approach bad credit loan lenders. Show them you have assets that you could pledge as collateral or security. Show them your monthly expenses as well. Lenders for a bad credit loan in Canada will want to know exactly how much you're earning from all sources each month. More importantly, you should be able to answer any questions lenders might have about your debts or poor credit history.
Monthly expenses and debts, a list of assets, and income proof are what you need when applying for a bad credit loan in Canada. Take a closer look at them below:
Monthly expenses and debts – You need to work out your debts and expenses each month. Begin by jotting them all down. It's, however, the most challenging part for many people, especially when they realize how much they spend and how much they actually owe.
Jot down what you spend on essential things, such as medications, food, and groceries. Then, write down your utility bills and housing expenses. Also, don't forget to include work-related expenses and transportation costs.
Asset list – When it comes to creating a list of your assets, it's the big things that really matter. Include items or vehicles that can easily be appraised, such as trailers, ATVs, motorcycles, boats, RVs, trucks, and cars. As long as they've been valued and authenticated with a verifiable appraisal certificate, heirlooms, such as antiques, jewelry, and stamp, or coin collections can also be utilized as collateral for bad credit loans in Canada. Make a mental note of these items and the value of each of them.
Note that high priced household goods, such as electronics, tools, and musical instruments, can't usually be utilized to get a loan, although they can be sold or consigned at pawn shops. Some high-interest loan providers, however, will ask borrowers to pledge all their household appliances or goods as token security when applying for a loan.
Proof of income – Prove your income by gathering your tax returns with assessment notices, bank account statements, government assistance payment details, child support records or alimony, and pay stubs.
Important Steps To Take When Getting Loans For Bad Credit In Canada
With the abundance of bad credit loan offerings in Canada, the application process could overwhelm first-time borrowers. Worry not, however, since only a few simple steps are required to make getting approved for a decent bad credit loan possible. Be in the right direction by following the steps below:
Understand Why You Have A Bad Credit By Requesting Your Credit Report
Equifax and TransUnion are Canada's two main credit agencies. The information they collect is accurate for the most part, but it isn't to say these agencies don't make mistakes. Double-check your credit report and make sure that there are no mistakes before applying for a bad credit loan. Yes, it's important to understand what's hiding in your credit report. It's also essential to learn why credit reports or scores vary between agencies.
You can request a credit report and choose to receive it either by mail or online. You can instantly access your credit report by requesting it online, although the process may have some fees attached. If you don't want to pay to receive your credit report, you can request it by mail, but note that there's a longer delay in receiving the document.
Since TransUnion offers its first seven days of service for just a dollar, and Equifax offers a free trial for seven days, the fees won't really become much of a problem. There are also some credit management apps available that can help you navigate your credit report.
The information contained in your credit report will impact your loan application approval and at which interest rate you'll qualify, so make sure it's accurate once you already have the document in hand. You can also apply for loans that don't require credit reports, bur make sure that you understand the fine print before committing to a no credit check loan.
To help you better understand your credit report and check its accuracy, look out for these things:
Negative information that still appears even if they've already passed the maximum time allowed for them to be shown on your credit report
Signs of identity theft, such as loan accounts or credit cards that you don't remember opening yourself
Mistakes in loan accounts and credit cards, such as payments that have been tagged as late even if made on time
Errors relating to your personal information
Simply contact the specific credit agency to correct any errors you'll discover. You can communicate with the credit agency either by email or phone. Don't forget to provide proof relating to the error. You can also visit the credit information page of the Canadian Revenue Agency for more information.
Find A Co-Signer
There's always the option of looking for a co-signer if getting approved for a bad credit loan really isn't a possibility. What's a co-signer?  This person could be your friend, parent, or spouse. The co-signer guarantees the loan you're planning to take.
Know Which Bad Credit Loans To Avoid
It's important to understand what the policies and terms of the loan you're applying for are exactly. Do your homework when applying for a bad credit loan in Canada. It's still essential to be wary despite the many good loans being offered by non-traditional lenders in the country.
Bad Credit Loan In Canada: What Are Its Benefits?
Bad credit loans in Canada can benefit all Canadians with poor credit history. Loans for bad credit can allow you to:
Borrow large amounts of money – Loans for bad credit in Canada let you borrow money of up to several thousand dollars. They help a lot during times when you need a large amount of cash in a short period of time. You can use bad credit loans in Canada to handle an unexpected emergency expense or pay off credit card debts and several smaller loans.
Access better interest rates – Higher interest rates almost always come when you have bad credit. It's true, no matter what you do, in negotiating the terms. However, some alternative lenders, especially online lending companies, will be willing to offer lower rates than others, so keep an eye out for them.
Rebuild your credit score – You can have the chance to gradually build your credit history back up if you make full and on-time repayments after qualifying for a bad credit loan. You'll, then, be able to get better rates and qualify for unsecured loans after improving your credit score using a bad credit loan.

Where To Get A Loan For Bad Credit In Canada?
It will definitely take some time to shop around and find repayment terms and interest rates you can afford, not to mention finding a lender who's willing to lend you money despite having bad credit.
Don't bother with banks, may it be regional or national, since they stick to credit score ratings tightly. They can only be an option if you've already raised your score and cleaned up your credit report.
Find a loan for bad credit from the sources listed below if you don't have time you can use for improving your score.
Online lenders
Search beyond your bank to still get a loan if you have bad credit. Online lenders are a great option. They will work with borrowers who have a FICO score of as low as 550.
Banks have the strictest lending standards since they face more regulations. Online lenders, on the other hand, are way more flexible. Yes, online lenders also place importance on credit, but they focus more on the borrower's ability to pay a loan back.
Credit union
You can often find credit unions in your local community. They're informal, small money lending organizations that are usually more willing to come up with a loan package for people with poor credit history. Credit unions also serve as a savings cooperative.
Conclusion
Banks will see you as a high-risk borrower and most likely won't approve your loan if you have a bad credit rating. For someone who has an urgent need for money, that could be a big problem. Loans for bad credit in Canada gives you the chance to still get the cash you need despite this stumbling block. Follow the tips and recommendations above to successfully take out a bad credit loan and use the funds to pay bills on time.
Video – What is a Secured Loan?
---
Interesting related article: "What is my credit score?"