London iconic skyscraper The Gherkin has been sold to Brazilian billionaire Joseph Safra, the world's 46th and Brazil's 2nd richest person, for £726 million ($1.154 billion).
Mr. Safra is estimated to have a personal net worth of $15 billion.
The Gerkhin, formally known as 30 St. Mary Axe, is one of London's most distinctive landmark buildings. It was designed by Norman Foster and completed in 2004 for Zurich-based Swiss Reinsurance Company Ltd. (Swiss Re).
At the height of the property boom in 2006, Swiss Re sold the building for £600 million to Bonn-based IVG Immobilien and British equity firm Evans Randal. They borrowed £395 to purchase the building and have defaulted on the debt for the last five years.
The British and German companies appointed Savills and Deloitte Real Estate to find a buyer. According to the realtor, there were over 200 interested parties.
Swiss Re rents half of the 50,000 square meter office space, along with Kirkland & Ellis.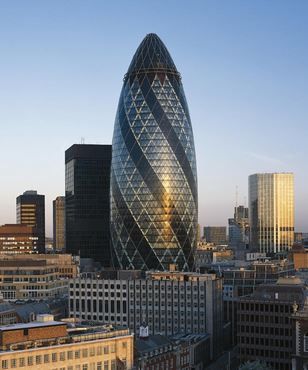 The Gherkin is a commercial skyscraper in The City, London's primary financial district.
In a statement, the Safra Group said:
"The acquisition of 30 St Mary Axe is consistent with our real estate strategy of investing in properties that are truly special – at the best locations within great cities. While only 10 years old, this building is already a London icon that is distinguished from others in the market, with excellent value growth potential."
"We intend to make the building even better and more desirable through active ownership that will lead to a range of enhancements that will benefit tenants.
The Gherkin acquisition follows October's $682 million takeover of banana giant Chiquita, which Mr. Safra purchased jointly with Brazilian juice group Cutrale.
This is Mr. Safra's first major real estate purchase in the United Kingdom. In 2013, M. Safra & Co. jointly bought a 40% stake in the General Motors building in New York City for about $1.4 billion, together with Chinese property developer Zhang Xin. The whole deal for the 50-storey skyscraper was $3.4 billion.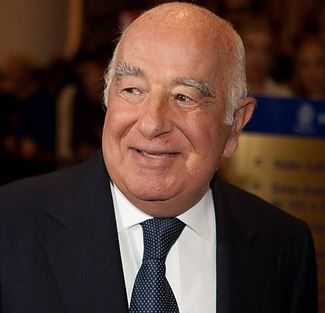 Joseph Safra (born 1939) emigrated from Lebanon to Brazil in his 20s and carried on building a banking empire founded by his great-uncle Ezra in Syria.
The Safra Group, which is controlled by Mr. Safra, has more than $200 billion under management as well as aggregate stockholder equity of about $15.3 billion.
---
Video – What is takeover?
---