Google bought Rangespan, a British start-up company that utilizes data science to help retailers expand their product selection based on real-time sales dynamics, i.e. the company helps retailers decide which products to sell and when to sell them.
The terms of the deal were not disclosed.
Rangespan combines several technologies, including an order management system, customer protection system, supplier marketplace, and product data catalogue, in one end-to-end service. Supermarket giants Tesco and ASDA have been among its list of clients.
Third UK startup Google bought this year
The company was founded in London in 2011 by ex-Amazon.com employees. It is the third British start-up Google has acquired in 2014, the other two being artificial intelligence firm DeepMind Technologies and spider.io, a company specialized in weeding out fraudulent clicks around online ads.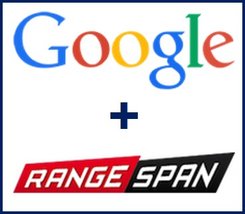 Rangespan made the following announcement on its homepage:
"We are very happy to announce that Rangespan is joining Google. We will continue to work on services for shoppers and retailers at Google, and we're super excited about the opportunities to come."
"As part of the change, we will wind down Rangespan's services. We've already begun working individually with each of our retailers and suppliers on this process."
The company is being absorbed into Google and its technology and services will no longer be available to clients.
Improvements to Google Shopping services
Experts see this as another Google move to build out its e-commerce business, especially its retail portal Google Shopping.
Google Shopping is a service invented by Craig Nevill-Manning which allows you to search for products and compare prices between different online vendors. It originally listed prices submitted by vendors and made money through AdWords, like in its other services.
In May 2013, however, Google announced that the business name would change from Froogle to Google Shopping and its model would change – vendors would need to pay Google in order to list their products on the service. The service is available in the US, UK, Canada and 21 other countries.
Experts believe Google bought Rangespan so that it may help retailers sell better through its portal.
According to a Rangespan's website cached page from Google, Rangespan was founded by Matt Henderson and Ryan Regan. Henderson had been director of merchant services at Amazon UK, and Regan was chief financial officer at Last.fm Ltd, he had previously been with Amazon for eight years.
---
Video – E-Commerce
Google is expanding its e-commerce businesss.
---