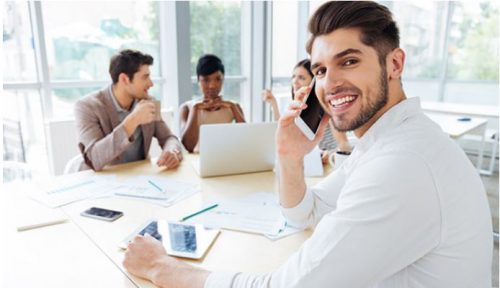 With the rise of remote working, more aspects of everyday business are being completed virtually. Intuitive technology and adapted processes have made it easier than ever to manage all aspects of business remotely. For recruitment, it's important to consider the human aspect of communication – otherwise, employers run the risk of alienating their candidates. Here we discuss our top tips humanising online hiring.
Personalising the remote hiring process
By bringing back the human touch to your virtual hiring process, you ensure candidates are engaged with your employer brand, and excited to join your team. Here are some great ways to personalise online hiring:
Promote your company's core values
Your company's core values are a big part of why your employees choose to work for you. Give candidates a taste of what it's really like to be part of your team – promote values such as your EVP, D&I and social pledges.
This helps to communicate the true personality of your brand, adding a more human touch to the online hiring process.
Touch base with individual candidates regularly
Ensuring regular, good quality communication with candidates is crucial for making the hiring process more personal. Go beyond emails – give candidates a call to discuss their application, interviews, and potential job offer.
Automate email/SMS comms to contact candidates upon submission of their application, as well as before/after interviews, and during the onboarding process.
This will help to keep applicants engaged with your employer brand – reducing turnover, and promoting the best start possible with your business.
Use employee testimonials
Who better to communicate your workplace values than your own employees? Make use of employee testimonials such as videos and quotes when building your employer brand material.
This adds a human face to the hiring process, allowing candidates to relate to, and gain insight from people of a similar background. It also gives them a chance to identify their potential future colleagues before they join your team.
Build a welcoming careers website
A careers website serves as a hub for all your brand's opportunities, values, testimonials, and company information. Building a welcoming careers page is a great way to add a personal touch to your hiring process, rather than relying on 'faceless' job board ads.
Use this as an opportunity to promote your team culture and EVP benefits. Engaging candidates in this way is far more personal and effective than classic online hiring.
Read more on building an effective careers site
Personalise email/SMS contact
Email and SMS communication is a great way to keep your candidates up-to-date with their hiring journey, and communicate employer brand content. However, it's important to make sure that messages are personalised to engage candidates individually – especially when automated.
Use templates to customise automated/mass emails – allowing you to include candidates' names and personal details in the text. It never hurts to send out individual emails where possible either – this is a great way to personalise engagement.
In summary
The rise of home-working has led to an increasing number of companies hiring remotely. While this has been incredibly effective in increasing efficiency, there are drawbacks when it comes to personalisation of the candidate experience.
Humanising your hiring journey is incredibly important for talent attraction, candidate engagement, and successful onboarding. Here are a few ways to achieve this:
Promote your core employer brand values to applicants
Touch base with candidates for regular updates
Use employee testimonials to support brand values
Build a brand-personalised careers website
Personalise email/SMS communication for individual candidates
By adding a personal touch to your hiring process, you ensure your brand's values and cultural qualities are communicated to candidates. This promotes engagement – reducing candidate turnover, and increasing the cultural compatibility of new recruits.
Read more: Tips for successful remote hiring
---
Interesting Related Article: "What are the Benefits of Verifying Emails for Your Marketing Campaigns?"