Photo-sharing, video-sharing and social networking service Instagram has topped 300 million monthly active users, nine months after reaching 200 million. Instagram beat Twitter which hit 284 million in October. In February 2013, Instagram had 100 million active monthly users.
Sixty-five percent of Instagram's users are not in the United States. Users share on average seventy million photos daily, compared to 60 million in 2013. Since its creation in October 2010 by Kevin Systrom and Mike Krieger, users have shared more than thirty billion photographs.
Instagram's CEO, Mr. Systrom, wrote in a blog on Wednesday:
"We're proud to announce that there are now more than 300 million Instagrammers. We're thrilled to watch this community thrive and witness the amazing connections people make over shared passions and journeys."
According to eMarketer, approximately one in every six American smartphone users (52.5 million) are Instragrammers. Eighty percent of them are aged between 12 and 34.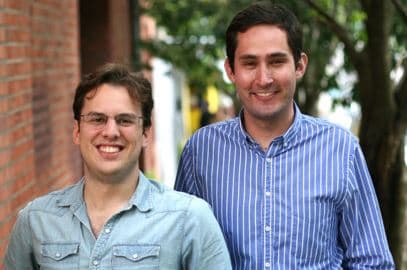 Instagram was founded in 2010 by Mike Krieger (left) and Kevin Systrom.
In an attempt to weed out bogus accounts or those breaching the company's rules, Instagram says it is deleting "spammy" accounts. It warned that some users may subsequently find they have fewer followers.
Instagram recently introduced advertising. Although some users did not like seeing ads, Mr. Systrom said they were necessary to allow the firm to grow.
Mr. Systrom said:
"Early on I would review and approve every single ad before it went on. The reason why we're doing this is as a growth engine for Instagram. When you get to 300m users it's not cheap to run that service and you need to make sure to be able to hire more people."
Video – Instagram Crosses 300 Million Users