Are you ready to launch your website?
Whatever your business or profession is, having your own website is a surefire way to generate more income. These days, the more technologically advanced you are, the easier you can achieve your business goals. A website is an extension of your store or office. It helps you connect with your customers and promote your product or service.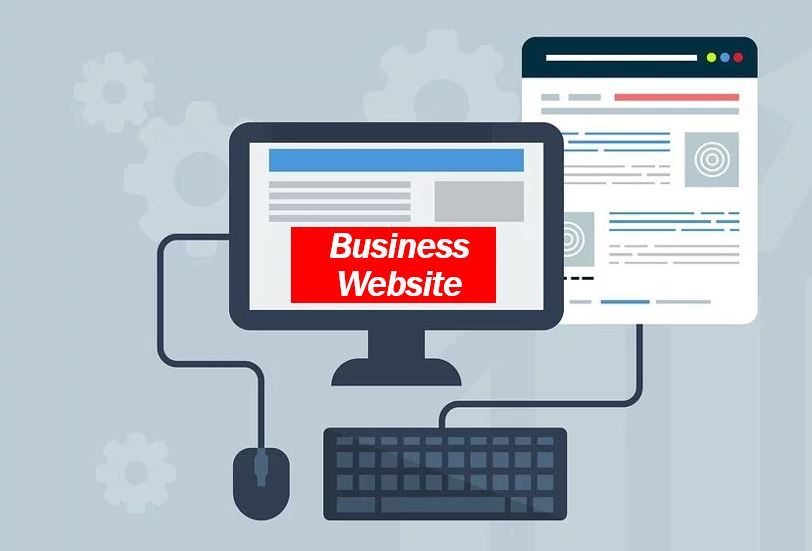 Even if you're running a small business, putting up your website can have so many advantages particularly in marketing. Through your website, you can transact with your customers and generate leads at very minimal costs.
Creating a website is easier than it seems. To get your website up and running in no time, follow this checklist:
Choose a Platform
You need not be a computer engineer or a web developer to create your own website. Thanks to web hosting platforms, all you need to do is sign up, choose a template, design your own site, and purchase a domain. From there, you can start running your own website. The hardest part is, actually, to choose a platform. If you're feeling stuck in this step, Website Advisor guides already helped a lot of beginners who can't choose the best platform. But if you are in a rush, below are three of the most popular platforms for creating a website:
WordPress
32.2 percent of websites are powered by WordPress. It's definitely one of the largest platforms for creating professional websites. It started as a blogging tool and slowly evolved to be a robust content management system. The best thing about WordPress is that it's free. You can also choose from among the thousands of design templates or themes. But if you have the budget, you can pay to create your own web design.
The platform also offers premium plugins for easy website management. Most importantly, WordPress is SEO-friendly. You can also install SEO plug-ins to effectively optimize your website. Additionally, since WordPress is open-sourced, you can self-host it. This is very useful when for example, your site becomes popular and receives a lot of traffic. Unmetered VPS hosting is a good starting point for hosting your high-traffic WordPress website.
Wix
Wix is a cloud-based web development platform launched in 2006. What makes it very popular is that the platform allows you to create your own website by simply dragging and dropping things where you want them to be. Wix has provided the solution to the hard and tedious process of website design.
You can also create a portfolio page that can greatly contribute to your SEO success. However, you can't change your template once you've selected one so make sure to plan your desired layout ahead.
Weebly
Around 40 million websites today are powered by Weebly. One of the top reasons why many businesses and bloggers use this platform is its simplicity. Like the two platforms mentioned above, building your site on Weebly is also free of charge though they also offer premium plans. You can add texts, videos, slideshows and just about anything you want without the need to download or install plug-ins.
Choose the Best Tools for You
Once you have decided what platform to use, it's time to gather the tools needed to optimize your site. There are hundreds of tools that can help you achieve specific goals. But no matter what type of website you're trying to create and what niche you're in, there are some tools that are considered indispensable in website building.
Content plugins
Plugins are software components that add specific functions to your website. Think of them as apps on your phone. Plugins make the whole browsing experience better for your site visitors. There are many types of plugins but the most important are those related to content marketing. Note that there are free and premium content plugins.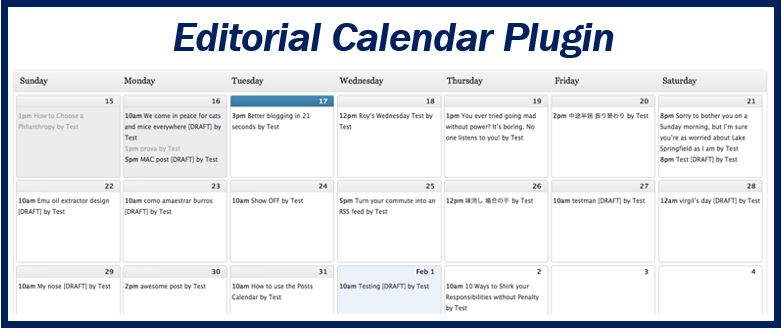 One of the most popular plugins for content is the Editorial Calendar that lets you organize and schedule all your published content. It also lets you collaborate with your content creation or writing team through functions like thread commenting, private discussions, user groups, and more.
Ad tools
Ad tools are crucial elements of website development. There are 1.94 billion websites on the internet up to date. And chances are, you will be competing against thousands (if not millions) of websites within your niche. Ad tools are a great way to drive traffic to your site and increase your ranking on search engines. There are many ad tools around, some are free and some are not. Among the most helpful tools are:
Google Ads – this is a paid service used by the majority of website owners. Here, you bid on certain keywords to run on Google searches.
Google AdSense – a great tool for small websites. This tool allows you to insert a small code on your site so Google can generate adverts on the sidebar, header, or content of your website.
Analytics tools
Web analytics will provide you valuable insights needed to optimize your website based on the preferences and interests of your target audience. Analytics tools give you information about your visitors' data, from their purchasing behavior to age, demographics, gender, etc. You'll even know things like what browser, device and operating system they used, what pages they visited, and whether they purchased anything through your site.
Build a Strong Relationship
When your website goes live, your next goal is to build a strong relationship with your visitors. Note that every visitor is a potential customer. The fact that they checked out your website suggests that they are interested in your products or services.
So how can you establish a healthy relationship with your web visitors?
Email campaigns
The majority of small businesses use email marketing as their primary tool for communicating with their customers. Make sure to ask your web visitors if they want to sign up for your newsletter each time they check out your site. Add a preference center to know about the content they want and keep your customers engaged.But before starting your campaign don't forget to scrub your email list to reduce the number of spam complaints and increase the sender reputation.
Email verification services
It's important to maintain a healthy list to increase user engagement. An email verification tool screens out your contacts from typo errors and missing syntax, as well as inactive or invalid email accounts.
Social media
90% of businesses in the U.S. have social media accounts. With billions of people using social media each day, marketing your business through social networking platforms is inevitable.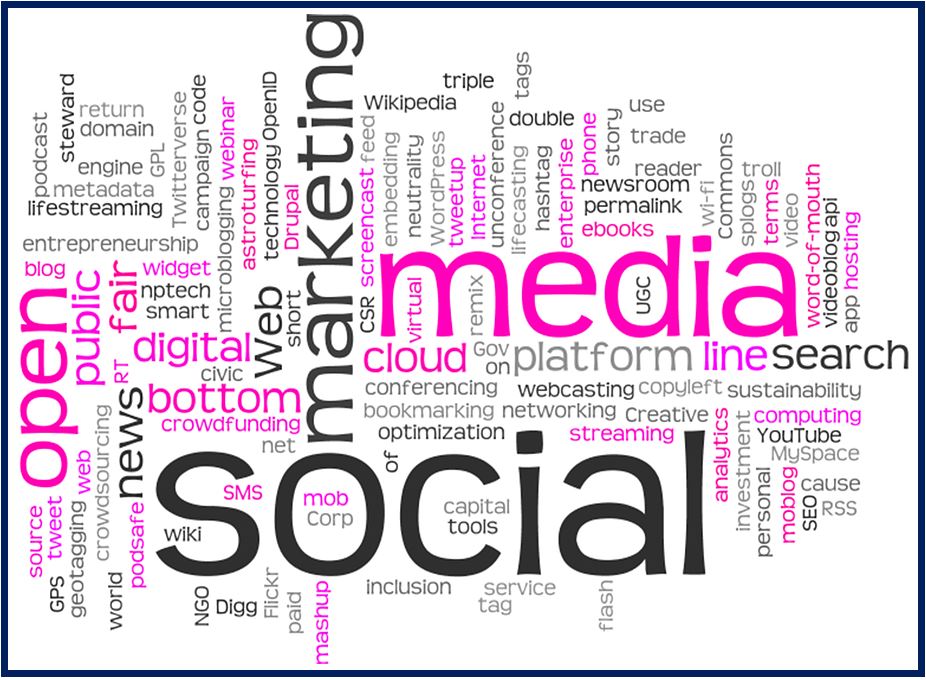 Make sure to link your social media pages to your website so people can easily follow you. Whenever you have newly published content on your site, such as an article, don't forget to update your social media followers.
Furthermore, to keep your followers engaged, consider the following best practices:
Be responsive. If you have too much on your plate already, consider hiring a social media manager who's responsible for updating your SM pages and replying to customer queries.
Post photos and videos. Give your audience an inside look into the behind-the-scenes of your business to keep them interested.
Interact with your audience. Host mini-games or challenges. Reply or react to their comments, and regularly ask about your customers' ideas or feedback.
Make Sure Your Website is Accessible for all Visitor Groups
Web accessibility is equally important to design. For the general viewers, make use of short and easy-to-read headings. Do not pick a header just because it's visually appealing. Instead, apply Cascading Style Sheets (CCS) to separate the presentation from the structure of your content.
It's also important to make your website accessible for other groups such as people who have visual problems or hearing impairment.
Vision problems
To accommodate customers and site visitors who have visual problems, consider making your texts larger and increasing the contrast between the elements of your website interface. That's because people with eye diseases like cataracts, glaucoma, retinopathy, and retinitis tend to have a decreased contrast sensitivity. Additionally, avoid choosing color combinations that can easily confuse colorblind users such as "green and red" or "blue and yellow".
Hearing impairment
To make your site accessible to people with hearing problems, consider providing multiple contact options. For example, other than your phone number, you can add email, chat, or Skype contact information. Add caption or subtitles for your videos and make sure that people get the information they need with just a few clicks.
Calls-to-Action
Last but definitely not the least – your website should have clear call-to-action elements. These are phrases, buttons, and visuals that invite people to take specific actions depending on what your goals are.
Aside from asking them to make a purchase, your calls-to-actions can also be about other things like inviting them to subscribe to your email list or checking out specific landing pages. You can also use a dedicated pop-up. This is a very effective method for capturing the attention of your site visitors.
Conclusion
Creating a website for your business is a must if you want to reach out to as many people as possible and boost your sales. Regardless of the type and size of your business, your website can help improve your online credibility, promote your business effectively, connect to your customers, and generate leads. It serves as an extension of your business that is available to provide information and accommodate customers and prospects 24/7.
To get your website running in no time, make sure to utilize this checklist so you don't miss a thing. To summarize, below are the things you need to do to launch your website:
Choose a platform. Examples are WordPress, Wix, and Weebly.
Use the right tools. Make sure to include tools for advertising, content management, and analytics.
Build a strong relationship with your website visitors. Use email marketing and social media to keep them engaged.
Make your site accessible to all visitor groups. Make necessary adjustments to your site to accommodate visitors with vision or hearing problems.
Putting up your own website is easier than you think. With the availability of online tools and web development platforms, you can have your site created in no time and without the need to hire a professional website developer.
____________________________________________________________
Interesting related articles:
Video – What is Online Marketing?