The Chancellor George Osborne announced on Wednesday that more Lloyds Banking Group shares will be sold to private ownership so that the government can recover taxpayer's money. Part of the taxpayer's remaining shareholding in the bank will be sold through a trading plan that will stretch over a period of up to six months.
London stock market analysts were surprised at the announcement, coming one day after Lloyds only just managed to scrape through the Bank of England stress tests.
On Wednesday, the Government received advice from UK Financial Investments, which manages the taxpayer's stake in the bank, saying that it would be appropriate to sell further shares. The Government said it agreed and ordered that a plan be put in place.
"I can confirm today that the government is taking the next step in returning Lloyds Banking Group to private ownership."
"A trading plan involves gradually selling shares in the market over time, in an orderly and measured way. The trading plan has been initiated today and sales may commence in the coming days. The plan will be in place for approximately six months."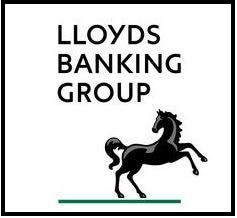 The six-month drip-feed of shares could bring in £2.5 billion to £3 billion for the Treasury, and reduce the taxpayer's stake to 20%.
Mr. Osborne emphasized that the shares will be sold for at least the 73.6p price the previous government paid for them.
So far, the Government has recovered £7.4 billion, reducing the taxpayer's stake in Lloyds from about 40% to just under 25%.
In an official announcement, UK Financial Investments said a trading plan had been entered into following the publication of the Bank of England stress test on Tuesday. However, it warned that the share sale may not begin until the New Year.
The trading plan will continue until June 30th, 2015, at the latest. During the duration of the plan, Morgan Stanley, which is acting as Privatisation Strategy Adviser, has been instructed to sell no more than 15% of the aggregate total trading volume in Lloyds.
How many shares are sold during the trading plan will depend mainly on market conditions.
The British taxpayer currently holds 17.8 billion ordinary shares in Lloyds Banking Group, which represent 24.9% of the company's issued ordinary share capital. Share capital is all the money that came from a company's sale of shares.
Morgan Stanley would typically charge millions for handling such a plan. However, this time round it has agreed to charge only £1.