Like many others, the legal industry has been drastically impacted by COVID-19. The ABA highlighted a 30% decrease in the uptake of legal services following the start of the pandemic and its associated lockdowns, with the impact of that being felt even midway into 2021.
As the legal industry starts to get moving again and find new custom, this presents an opportunity for law firms to look at ways they can broaden their appeal to the wider market, both through new forms of marketing and in terms of new practice areas.
Finding new custom
The pandemic has forced the legal industry online. The facts of remote life are clear: as Google outlines, 76% of consumers head online to find their services, and often don't just take the first option. Having their internet marketing game up-to-date is crucial, then, for making sure that a legal firm can cast a wide net and ensure that they get as much custom as possible.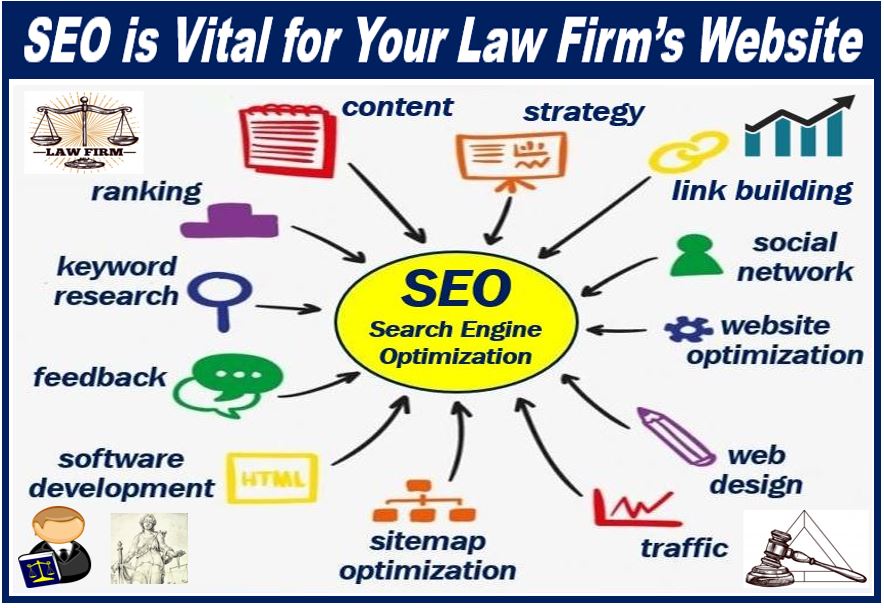 A key part of this is local searches and link building among relevant web-pages. Successful law firms are the ones using an SEO lawyer guide to explore how they can leverage extra business through establishing an SEO foothold, and marketing from that as a base.
Expanding practice
The nature of COVID-19 has presented difficulties for legal firms across the USA. The tightening of protections for doctors in what have been difficult conditions has been necessary, but USA Today highlights the increasing incidence rate of mistakes by doctors and the fact that litigation is not covering that.
There is good reason for this, but there's also a case to be made for the widening of legal practice purview in order to meet these new forms of litigation. Making the case for further business by being more open, and looking to find new opportunities in different legal markets, is something that the legal industry should consider to help drive a recovery from the downturn of the COVID-19 economy.
Harnessing opportunity
India Today has highlighted how the pandemic has created opportunities for young legal professionals, and they largely center around the change in culture that the pandemic has forced. Remote working and technological advances have created a better working environment, and the associated fallout and litigation that has come with the huge shift in the global job market has lead to a fertile litigation environment in which it's both a challenge and an opportunity for new lawyers to get to grips with their work.
For legal firms, this is a great time for expansion: there are better working terms than ever before, and there's going to be a wealth of hard-earned experience that experts down the line will call upon as a particularly difficult period to work within.
For that reason, the legal industry is on its way up. There are many conflicts that must be settled between employers, workers, and everyone in between. When paired with the necessary digital innovation the industry has undergone, legal firms will be finding ways to attract new talent and argue new cases for years to come.
---
Interesting related article: "What is Jurisprudence?"