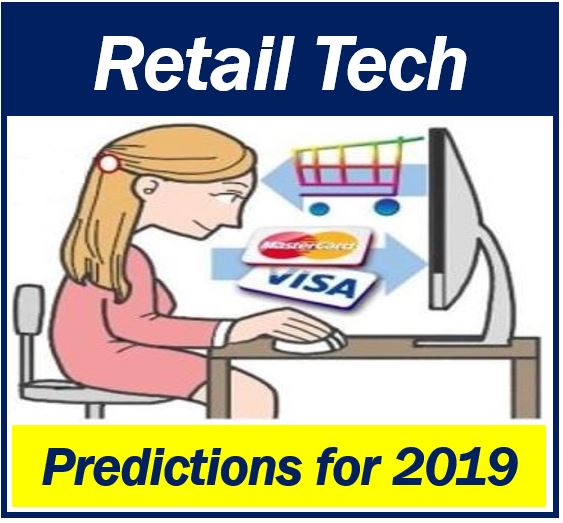 Depending on who you ask, the retail apocalypse is either already happening or just about to start. Online retail has become so competitive that it's pushing legacy brands into bankruptcy and shuttering storefronts nationwide. It's an arresting idea, particularly for anyone who prefers shopping online. The only problem is that it's totally inaccurate.
According to Gartner, retail sales rose by 4.8 percent in 2018 and more stores opened than closed. Total retail spending is forecast at over $203 billion in 2019 with continued growth for at least two years beyond that. There are even some online retailers – Amazon included – that are moving into the bricks and mortar space. Physical retail is not going anywhere any time soon – that doesn't mean it can tread water.
Stores need a shakeup to remain attractive and competitive. In response, retailers are embracing data and digital technologies like never before. Technology spending is expected to grow by 3.6 percent in 2019 due to shifting consumer expectations and increased market pressures. Digital transformation could restore retail to relevance and even the playing field against the online behemoths. In any case, a newer and smarter approach to in-person shopping is long overdue.
Tech spending will go wherever it has the biggest, most-immediate, or longest-lasting impact. Expect major investment in these categories:
Retail Analytics
Retail analytics involves using data to drive revenue. For instance, buying patterns could be analyzed to find the perfect timing for discounts. The retail analytics market is projected to grow from $3.78 billion in 2017 to $10.34 billion in 2023. Ecommerce excels largely because its driven by data. Retail analytics tools, like those offered by ThoughtSpot, now empowers stores to understand and optimize everything like never before by offering insights into your data, even without extensive training.
Advanced POS
Data is immensely important for today's stores, and advanced POS is excellent at collecting it. The technology is similar to traditional POS solutions except they seamlessly facilitate payment. Shoppers can pay with multiple methods at the register or skip the checkout line entire using mobile payments. Advanced POS makes the worst part of shopping – checkout – effortless. It also collects customer data across more digital touch points.
Retail Management Systems
The bar has been set high for retail management systems (RMS) in 2019. Today there are countless options for digital applications that can help retailers operate their businesses better. These include the typical software systems that come to mind like point of sale (POS), customer relationship management (CRM), order management, inventory management, purchasing and receiving systems and more. But what's fresh and innovative in 2019 is all the other retail software applications that focus on the human side of retail success like retail communication, employee engagement, and store execution.
Industry leader, Zipline, claims execution in retail stores breaks down because communication breaks down. With brands managing their fleet of stores through endless email chains, countless documents and antiquated technology, it's no wonder stores seem as if they're falling behind. By streamlining communication, task management, and aligning teams, it's easy to boost store execution and creation seamless customer journeys in 2019 and beyond, thanks to the help of new and innovative software aimed specifically at retailers.
Voice Shopping
Mobile shopping is extremely important, even in-store. People often turn to mobile devices for information before they turn to store associates. Voice-assisted shopping allows consumers to use voice commands to search for products and get information on their smart phone. It's just one more example of retailers adapting to the new ways people shop.
Digital Signage
A big sign that says "Sale" is not going to cut it anymore. Digital signage is dynamic and attention-grabbing. It gives any store a modern look while offering a major upgrade over static signage. Not only does it communicate more information. It also present opportunities for customization and interactivity. It won't be long before printed signs are a thing of the past.
Omnichannel Experiences
Omnichannel retail is the blending on online and in-store shopping experience. It's not a new tech trend, but it will be more important than ever in 2019. Increasingly, shoppers don't see a distinction between online vs in-store. Instead, they see convenient vs inconvenient. Expanding and improving omnichannel experiences is going to be a priority for everyone in retail, not just the physical stores.
One of the broader trends of 2019 will be using technology to improve the human experience. Retail tech is not about making the physical store feel like a giant website. It's about using technology to make shopping fun, affordable, accessible, and seamless. New hardware and data-driven systems make stores more exciting in every way. 2019 could easily be the year we witness the rebirth of retail.