Rural startups are badly serviced by local bank branches for loans and assistance, researchers at Baylor University reported in a new study.
Entrepreneurs and small business owners in rural areas must travel far away and pitch their ventures to unknown banking officials, because they are unable to rely on local lenders which more often than not today are branches of large national banks, or are no longer there.
Bank branches have their headquarters in urban areas, which tend to be far away. In a large number of cases towns with few or no traditional financial institutions such as credit unions or banks are absolute "financial deserts".
The number of financial desert towns in growing. This means that the granting of loans where the lender is aware of the borrowers' trustworthiness in the community, credit history, and overall reputation – otherwise known as "relational" banking – has fallen, the authors wrote.
The study, titled "Restructuring of the Financial Industry: The Disappearance of Locally Owned Traditional Financial Services in Rural America," has been published in the journal Rural Sociology.
Rural startups often resort to relatives for help
Entrepreneurs involved in rural startups are increasingly relying on relatives, drawing from their pensions or remortgaging their homes, which are relatively risky approaches says lead author Charles. M. Tolbert, Pd.D.
Dr. Tolbert explains that for the 30% who get loans via the traditional lending method, even that approach may also be a challenge.
According to the Federal Deposit Insurance Corporation, the number of banking companies in the US dropped by over 50% from 1984 to 2011, to just under 6,300. However, by 2011 there were twice as many branches, more than 83,000.
Rural businesses vital for employment growth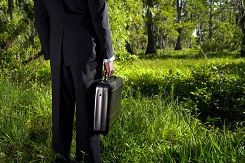 Co-author, Carson Mencken, Ph.D., says their research findings are important because rural entrepreneurs and businesses are of growing importance for employment growth.
In many rural areas job opportunities have either declined or gone completely, partly because rural manufacturing jobs have been moved offshore to countries with lower wages.
The team gathered and analyzed data on loan application outcomes for all small businesses and farm loans in the United States over the last ten years. Apart from quantitative findings, the study included interviews with people who had sought help from local banks that had been acquired by national banks. A large number of respondents expressed frustration and dissatisfaction with high interest rates, and in a growing number of cases, rejection.
Many rural startups don't have hard credit histories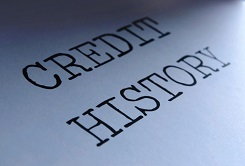 The researchers pointed out that many small businesses, especially fledgling ones, including rural startups do not have "hard data" on earnings, neither do they have the credit scores required at large, non-local banks to be considered for a loan approval.
Some respondents said that even among local banks that are familiar with individuals' "soft data", such as local reputation and credit history, they are much more interested in selling loans to "companies that will bring in large manufacturing."
The researchers interviewed over 30 small businesses in rural areas of Texas. Among them was a young woman who was discouraged by a bank and eventually borrowed from her father.
Mencken gave as an example an elderly woman who complained that banks were too difficult and charged excessively high interest rates; she eventually gave up and used her own money to set up a restaurant and banquet hall.
The research team is now investigating whether rural communities with more local banks have higher approval rates compared to those with fewer community banks.
The study was funded by the US Department of Agriculture's National Institute of Food and Agriculture.
Video – Startups
A startup is a very young company that is innovative and requires considerable funding from venture capitalists, large corporations, or angel investors. Not all very young businesses are startups. How can we tell one from the other? This Market Business News video explains using simple examples.