A strong Korean currency and sluggish smartphone sales have prompted a Samsung Q2 profit drop warning. Samsung Electronics' operating profit for the April-to-June period is expected to be about $7.1 billion (7.2 trillion won), compared to 9.5 trillion won in Q2 2013.
This will be the third successive operating profit decline. The lower-than-expected results follow a Q1 3.3% fall in operating profit compared with Q1 2013. The Q2 forecast marks the first double-digit percentage drop since 2011.
Lee Sand Hoon, Samsung's Chief Financial Officer, warned in June that Q2 earnings will be "not that good." Initially, his comments were reported by South Korean media, and were later confirmed by the company.
The Korean multinational, which makes everything from smartphones, televisions and memory chips, did not publish net profit estimates or final numbers, which will be made public later in July.
Samsung is the world's largest and richest maker of mobile phones, which account for most of its profits.
Strong won & sluggish market
The company said there has been an overall slowdown in the smartphone market, plus fierce competition in China and some European countries during the second quarter.
The won has increased in value by 11% against the dollar and almost 7% against the euro since the middle of last year, this has also affected earnings, Samsung added. As Samsung makes most of its profits abroad, a stronger won reduces the total won figure when the foreign earnings are repatriated.
Samsung's recent growth has been driven mainly by its mobile phone sales. It pushed Nokia out of first place as the number 1 smartphone seller worldwide in 2012. Since then the market has slowed down and competition has increased, forcing the company to reduce costs in order to maintain market share.
Cutting margins likely to continue
The situation is likely to get even more difficult, analysts believe, with competition becoming fiercer and profits margins being cut even further.
Companies such as ZTE, Huawei and Xiaomi have been increasing their sales of cheaper smartphones and gaining market share.
In an interview with the BBC, Ajay Sunder of Frost & Sullivan said "The golden era of high-end smartphones is clearly over. Those were the handsets that helped firms such as Samsung make healthy profit margins. Now it is all about high-volume and low-margin handsets. And on that front the competition is getting fiercer with each passing day."
The Wall Street Journal quotes I'M Investment & Securities Co., a brokerage, which cut Samsung to "hold" this week, saying that it will probably continue losing market share to Chinese smartphone makers. It also expects the Galaxy S5 smartphone to post much lower sales this quarter, possibly only managing 6 million units in Q3 compared to 17 million in Q2.
Samsung over-reliant on smartphones
While helping Samsung grow during the last few years, the smartphone market is likely to have the opposite effect in future if it continues over-depending on them for the bulk of its sales. The company needs to increase its presence in other sectors.
Despite announcing that demand for displays and new products will help boost results in Q3, most analysts see a continuous decline in margins, falling sales and shrinking profits.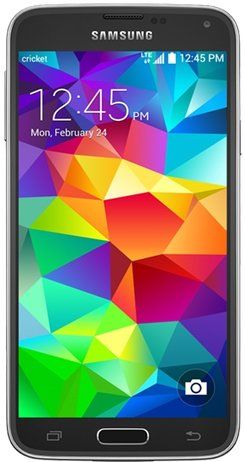 Some experts, however, believe Samsung's fortunes will improve in the third quarter. In a telephone interview with Bloomberg, Claire Kim, an analyst at Dishin Securities Co., Seoul, said "Samsung earnings will rebound in the third quarter, largely driven by explosive demand for 4G smartphones in China. If Samsung can maintain at least 20 percent market share in that segment, it will see higher smartphone sales during the quarter when the significant impact from Apple's new devices isn't yet expected."
In Seoul trading today, Samsung shares rose 0.2% after declining 5.6% this year. In 2013, shares fell 9.9%, its first annual decline in five years.
Apple's iPhone 6
Production of Apple's next smartphone model, the iPhone 6, is set to start in China soon, as is production of the fitness/health-oriented iWatch.
The iPhone 5C and 5S were simply straightforward updates on previous models. The iPhone 6 is expected to be a completely new device, and probably one of the most pivotal products in the company's history.
Apple's new phone will definitely have a larger screen and is expected to hurt Galaxy S5 sales considerably when it comes onto the market.
About the Samsung Group
The Samsung Group, headquartered in Seoul, South Korea, consists of about 80 companies. It employs more than 427,000 workers across the globe.
Samsung is involved in the following businesses:
Consumer electronics – memory & storage, computing, digital cameras & camcorders, home theater & audio, Blu-Ray & smart players, wearable tech, tablets, televisions, and mobile telephones.
Video – Samsung blames weak demand on lower profits