Investors holding about 32% of Songbird Estates plc publicly traded shares back an acquisition bid by Brookfield Property Partners LP and Qatar Investment Authority (QIA).
Songbird Estates on Tuesday asked its shareholders to take no action regarding the bid until they receive the company's official response.
Songbird's Board of Directors wrote yesterday:
"The board believes that the offer from QIA and Brookfield does not reflect the full value of the company, its unique operating platform and future growth potential."
Shareholders who own the remaining stock have until the end of this month to decide on whether to accept or turn down the 350 pence-per-share offer, according to a document jointly published by Brookfield and QIA.
Earlier in December, Songbird's directors said the offer was way below what the London-based company was worth. The suitors said on December 8th that approximately 29% of shareholders backed the offer.
QIA owns 28.6% of Songbird's shares and is by far its largest stockholder.
In the offer document, Brookfield CEO Ric Clark said:
"We are providing an attractive opportunity for Songbird shareholders to realize at an attractive premium in cash their investment in Songbird: a highly illiquid stock which has not paid a dividend over the past five years."
In September, Glick Entities owned about 26% of Songbird, while China Investment Corp. and Morgan Stanley held 15.8% and 8.5% respectively.
Songbird is the majority owner of the Canary Wharf Group.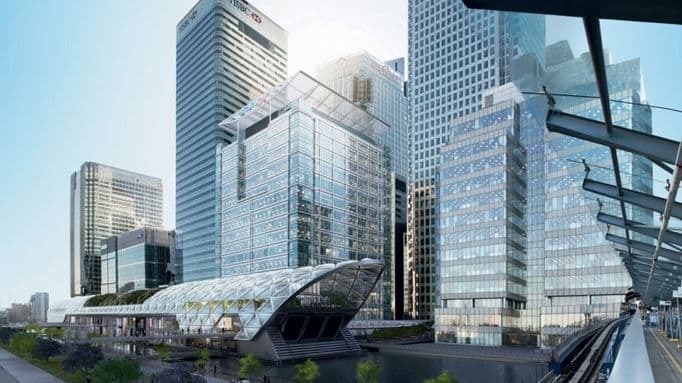 Canary Wharf is set to become London's main financial district, set to overtake The City for top spot. It contains several of London's tallest building and the head offices of financial institutions. (Photo: Canary Wharf Group)
Songbird rejected an initial offer of £2.2 billion from QIA and Brookfield. Most analysts believe the acquisition is now inevitable.
---
Video – What is takeover?
A takeover is an acquisition, i.e., when one firmy buys another. It is not the same as a merger, which is a marriage of equals.
---