American technology firm Symantec Corporation announced on Thursday that it will split into two separate companies. The maker of Norton antivirus says it will divide into two separately publicly traded firms, one focusing on storage and the other on security.
The break-up is likely to make the struggling software business a more attractive target for acquisitions from companies like NetApp and Cisco.
Symantec's share price and earnings growth have fallen behind other software makers as PC sales tumbled over the last few years. Since 2012, it has fired two CEOs.
In its recent fiscal year, revenue declined by 3% to $6.7 billion, while its operating income dropped by nearly 20%.
According to Symantec, the decision to separate the company into two independent firms was unanimously approved by its Board of Directors. It believes that by creating two standalone businesses, each one will maximize its growth opportunities and drive greater shareholder value.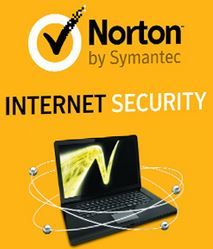 Symantec is the world's biggest maker of security software.
Other tech companies splitting
Symantec's decision comes shortly after Hewlett-Packard Co. and eBay Inc. announced similar moves. Hewlett-Packard said earlier this week that it would split its printers and PC business into one entity, and its services and hardware business into another. Ebay said at the end of September that it would spin off PayPal from its marketplace business.
Symantec president and chief executive officer, Michael A. Brown, said:
"As the security and storage industries continue to change at an accelerating pace, Symantec's security and IM businesses each face unique market opportunities and challenges. It has become clear that winning in both security and information management requires distinct strategies, focused investments and go-to market innovation. Separating Symantec into two, independent publicly traded companies will provide each business the flexibility and focus to drive growth and enhance shareholder value."
The security business will maintain the Symantec name and will be led by Mr. Brown, with Thomas Siefert continuing as chief financial officer.
The new storage company will be led by John Gannon, who joined the firm in 2012.
Analysts have been urging Symantec to split into two firms for a long time. The company has a market capitalization of $16.2 billion. Experts have argued that its two businesses are not compatible.
Symantec Corporation, based at Mountain View, California, was founded by Gary Hendrix in 1982. The company originally concentrated on artificial intelligence-related projects. It employs more than 20,000 workers.