Thomas Cook Group issued a profit warning, which it blames on this summer's heatwave across Europe. When a company's earnings don't meet analysts' expectations, it issues a profit warning. It addresses the profit warning to shareholders and the public.
According to Peter Fankhauser, CEO of Thomas Cook Group, this summer saw a prolonged period of hot weather across the European continent. Therefore, many customers spent June and July enjoying the good weather at home. In other words, they put off their vacations abroad. This led to even tougher competition in the market.
CEO stands for Chief Executive Officer. The CEO is a company's most senior corporate officer or administrator. He or she is in charge of managing a for-profit or non-profit organization. Thomas Cook Group is a for-profit organization, i.e., a commercial enterprise.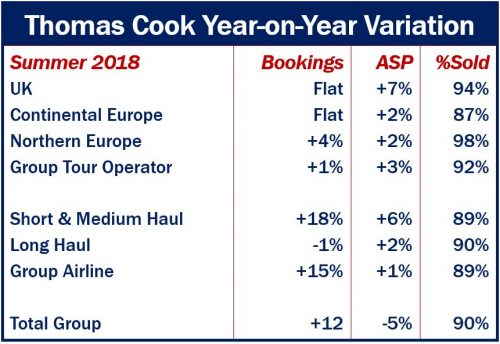 Thomas Cook Group blames prolonged heatwave
Dr. Fankhauser said:
"Summer 2018 has seen a return to popularity of destinations such as Turkey and Tunisia. However, it has also been marked by a prolonged period of hot weather across Europe."
"This meant many customers spent June and July enjoying the sunshine at home and put off booking their holidays abroad, leading to even tougher competition and higher than usual levels of discounting in the 'lates' market of August and September."
Dr. Fankhauser warned of a 'clearly' disappointing recent trading performance. Despite the recent challenges, however, he says the company continues making good strategic progress. The progress positions Thomas Cook well so that it can drive further performance improvement.
The company has launched an Expedia alliance in the United Kingdom and Scandinavia and signed its first own-brand hotel in China. It has also lined up a pipeline of ten new Cook's Clubs in several key destinations for Summer 2019.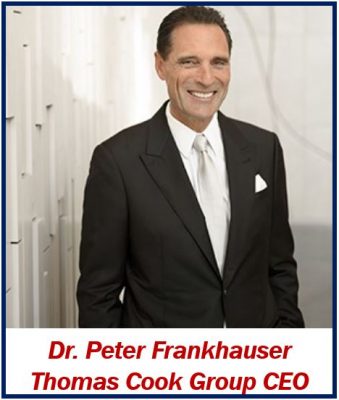 Thomas Cook Group – current trading
Thomas Cook Group says it has sold 90% of its Summer 2018 programme, which is in line with last year.
Compared to this time last year, total group bookings are 12% higher. The increase has been partly due to the return in popularity of holidays to Tunisia, Greece, and Egypt. The return in popularity of Turkey as a holiday destination has also helped push up bookings.
According to Thomas Cook Group:
"Pricing across all segments remains higher than last year but, with a higher mix of short/medium-haul airline bookings, overall average selling prices are 5% lower."
Earnings forecast
Thomas Cook Group says it now expects full-year earnings of £280 million. In July, it had forecast full-year earnings of £323 million.
The company's share value dropped by nearly 25% after issuing the profit warning. Since the beginning of this year, its share price has halved.
Regarding Winter trading, Thomas Cook Group made the following comment:
"The impact of the hot summer is continuing to be felt into Winter trading. As usual, we will provide detailed guidance for full-year 2019 in November."
"However, despite recent challenges, we continue to make good strategic progress which positions us well to return to profitable growth."