Faulty brakes and fuel components have led to the recall of 1.75 million vehicles worldwide by Toyota Motor Corporation. The world's largest automaker says it has received no reports of injuries or deaths caused by the defects.
More than 800,000 automobiles are being recalled due to problems with their brake systems, the Japanese carmaker said, including the Voxy, Noah, Crown, Crown Majesta, and a few Lexus models manufactured between June 2007 and June 2012.
Nearly 760,000 automobiles manufactured globally between January 2005 and September 2010 had fuel delivery pipe problems, which increase the likelihood of fires caused by leaking fuel.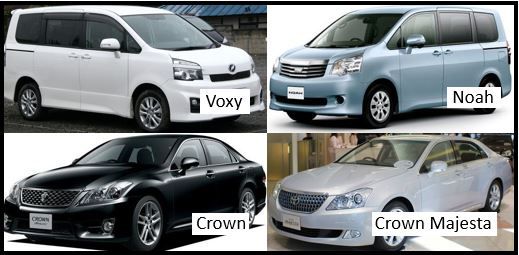 Toyota's reputation has been significantly damaged by so many recalls over the past two years.
A total of 190,000 automobiles manufactured in Japan are being recalled because their fuel evaporative emission control units may be faulty. Models include the Auris and Corolla Rumion produced from October 2006 to October 2014.
Toyota's global reputation has been tainted by several recalls over the past year. In June 2014, the company recalled 650,000 extra cars because of a passenger airbag fault, bringing the total to 2.79 million.
In April, Toyota announced a recall involving 6.4 million vehicles; half of them requirement the replacement of a spiral cable that is attached to the driver's side airbag. The were also problems with seat rails, steering columns, windshield (UK: windscreen) wipers, and an engine defect that raised the risk of fire.
US regulators have forced Toyota and other carmakers to supervise the safety of their vehicles more stringently.
Carmakers in the US and some other countries have come under growing pressure to speed up their recall process and explain the time lag between learning about a potential defect and recalling vehicles for repairs or replacements.
General Motors was reprimanded and punished for taking more than ten years to start replacing potentially fatal defects in ignition switches in approximately 30 million cars and trucks. Thirteen deaths were linked to the defects.