The Toronto Stock Exchange (TSX), Canada's largest stock market, fell on Tuesday following the publication of weak global growth forecast from the IMF and alarming data from Germany, which sparked a selloff of shares.
The Toronto Stock Exchange's S&P/TSX composite index ended 1.13% down on Tuesday at 14,576.45. Of the 10 sectors that make up the index, 9 posted declines.
The Canadian dollar also fell on Tuesday by 0.32 of a cent to 89.52 cents (US$).
The fall in oil prices bore down on the energy sector, which played a major part in depressing TSX share on Tuesday.
Lower oil prices sent shares in energy companies down by 1.9%. Talisman Energy Inc. fell by 2.5% to C$8.81, while Suncor Energy Inc. slid 2.6% to C$38.53.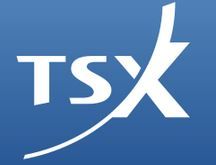 TSX is the largest stock exchange in Canada, the 3rd biggest in North America, and the 7th largest in the world.
Since reaching a record in September, the benchmark TSX has declined by more than 7%.
A Destatis report showing that factory output in Germany fell in August by its steepest rate in five years alarmed investors, who also had to digest a report from the International Monetary Fund that global economic growth is likely to be more moderate than its previous forecasts.
The IMF warned that with Chinese GDP growth slowing down, Japan's Abenomics seeming to have run out of steam, and Brazil officially in recession, outlook for emerging markets is looking much less rosy than six months ago.
The World Bank forecasts 7.4% GDP growth in China for 2014 and 7.2% in 2015, which is considerably lower than the average posted in recent years.
Add to this a Eurozone economy that is not growing and is facing the prospect of entering a prolonged period of deflationary recession, geopolitical crises, and economic sanctions against Russian companies and individuals by the US/EU and their allies, it is not surprising Tuesday was a bad day for stock markets.
US stock markets also had a negative Tuesday, with the Dow Jones industrials slipping 272.52 points to 16,719.39, the S&P 500 index falling 29.72 points to 1,935.1, and Nasdaq declining 69.6 points to 4,385.2. Investors in the US are concerned about third-quarter corporate earnings.