The case for expanding Heathrow airport is now "overwhelming", said Sir Howard Davies, chairman of the UK Airports Commission.
Sir Howard warned that it would be a mistake not to add a third runway to the UK's busiest airport, stressing that Brexit underlined the need for a "clear strategic decision" by the government in favour of Heathrow.
Writing in the Daily Telegraph, he said: "The arguments for making a decision now, and for Heathrow, have strengthened in recent months.
"Overseas, the lack of a decision is seen as a symbol of Britain's inability to decide on its future as a trading nation. That may well be to overstate the case, but it is the way overseas businesses and governments view it.
"And the need for a clear strategic direction is more important since the referendum result. The rhetoric about becoming a European Singapore with a 'blue water' trading focus seems empty if we cannot connect to the new markets we wish to serve."
Why Heathrow over Gatwick?
Sir Howard made his case for a Heathrow expansion over Gatwick by highlighting the fact that Gatwick is mainly "oriented toward outward tourism", whilst Heathrow's tourist traffic is largely inbound.
"With our huge balance of payments deficit we need more high-spending American and Asian tourists to balance the books," he said.
This year approximately 75 million passengers are expected to use Heathrow's two runways, which are operating at 99% of capacity, according to The Economist.
Proponents of Heathrow argue that a single hub airport is key for connecting the UK to the world.
Gatwick determined to build a second runway
Gatwick Airport says that it is determined to build a second runway plan even if the decision goes Heathrow's way, stating that construction of a third runway at Heathrow would be unlawful, given that several areas around the airport already breach air quality limits.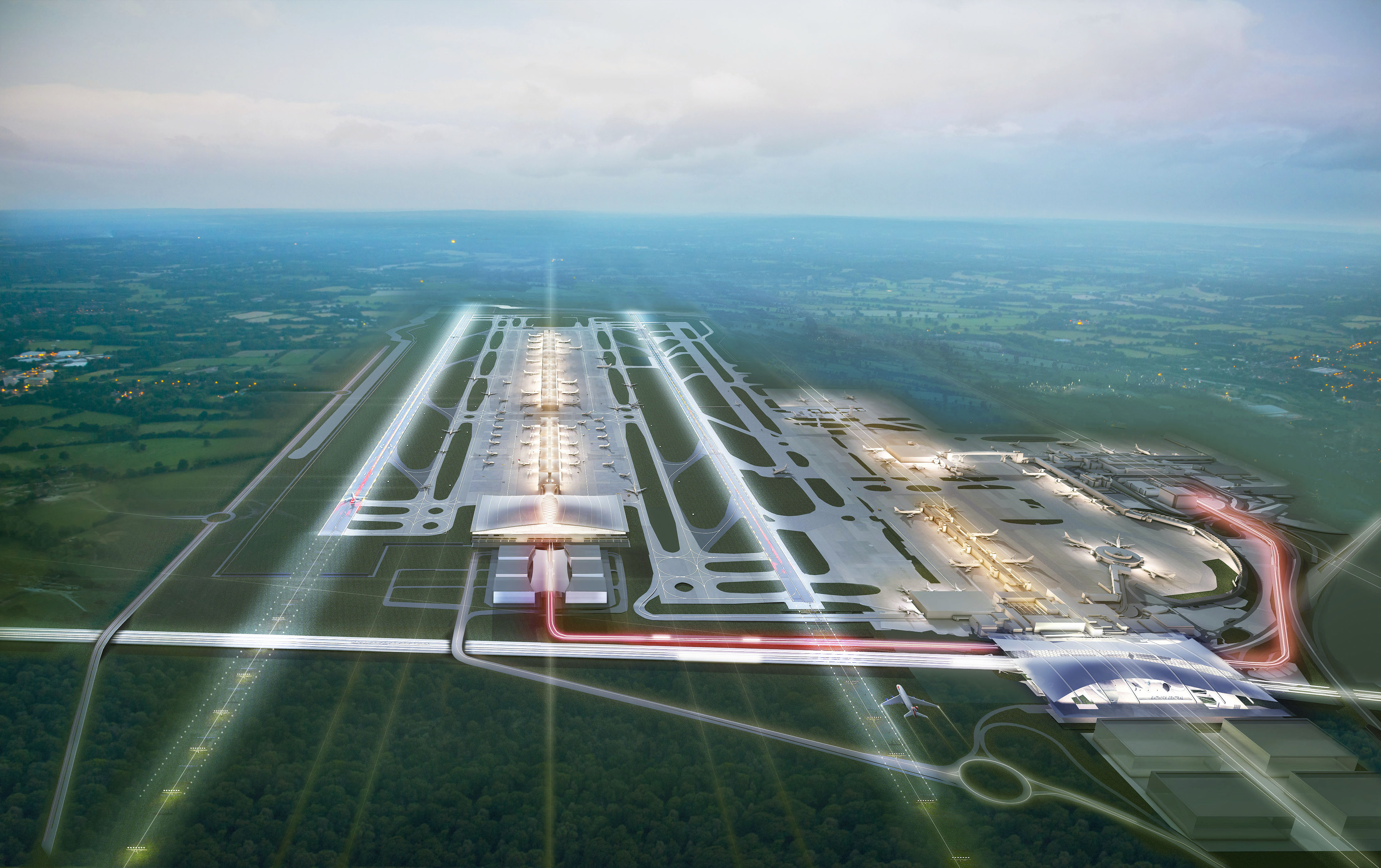 Gatwick CEO Stewart Wingate, said earlier this month:
"Air quality around Heathrow continues to soar way above legal limits today and it is inconceivable that it could improve fast enough to make expansion legal anytime soon."
"Gatwick has never breached legal air quality limits. We would have a new runway operational by 2025 without any of the environmental, construction and financial delays that Heathrow will inevitably face. It's a no-brainer."
A Gatwick spokesman told the Press Association:
"Gatwick would also be standing ready to deliver the new runway as should Heathrow get the green light it is likely to fail as it has several times before."
"A decision on next steps will be taken after the Government announcement on new runway capacity. While Gatwick does not rule out launching legal action, other groups have already said they would if Heathrow expansion is green-lighted."
---
---
Decision to be made on Tuesday
Transport Secretary Chris Grayling has said all options for expansion are being considered.
"Genuinely it's going to be a decision on Tuesday and it's a difficult one, because all three of these are well-crafted proposals and any one of them could bring benefits to the UK," he said.
"There will be challenge and opposition, whatever option we take," Mr Grayling told BBC One's Andrew Marr Show.
"The question here is that we have to, in my view, take a decision that is in the interest of our nation.
"What delivers us the best connectivity, the right approach for the future at a time when we want to grow international trade links, open up new opportunities for Britain.
"Of course there will be opposition, of course there will be challenge whatever we do."