Google is introducing a new revamped theme for YouTube along with a "dark mode" feature which allows users to change the video-sharing giant's classic white-and-red user interface (UI) to black.
YouTube says the design aims for a "simple, consistent, and beautiful" look. The design is built on a new, faster framework called Polymer, which enables quicker feature development from here on out, according to YouTube.
"Starting today, we're opening up a preview of the new design to a small group of people from all around the world so we can get feedback," reads a post on the YouTube blog.
"While we hope you'll love what we've been working on, we're also really excited to involve the YouTube community so we can make the site even better before sharing it more broadly."
The dark mode should be a welcome feature to users who find the glare of the current white layout a bit hard on the eyes – especially at night.
Users can activate dark mode via the new profile menu – accessible by clicking on your profile picture in the top right corner of the page.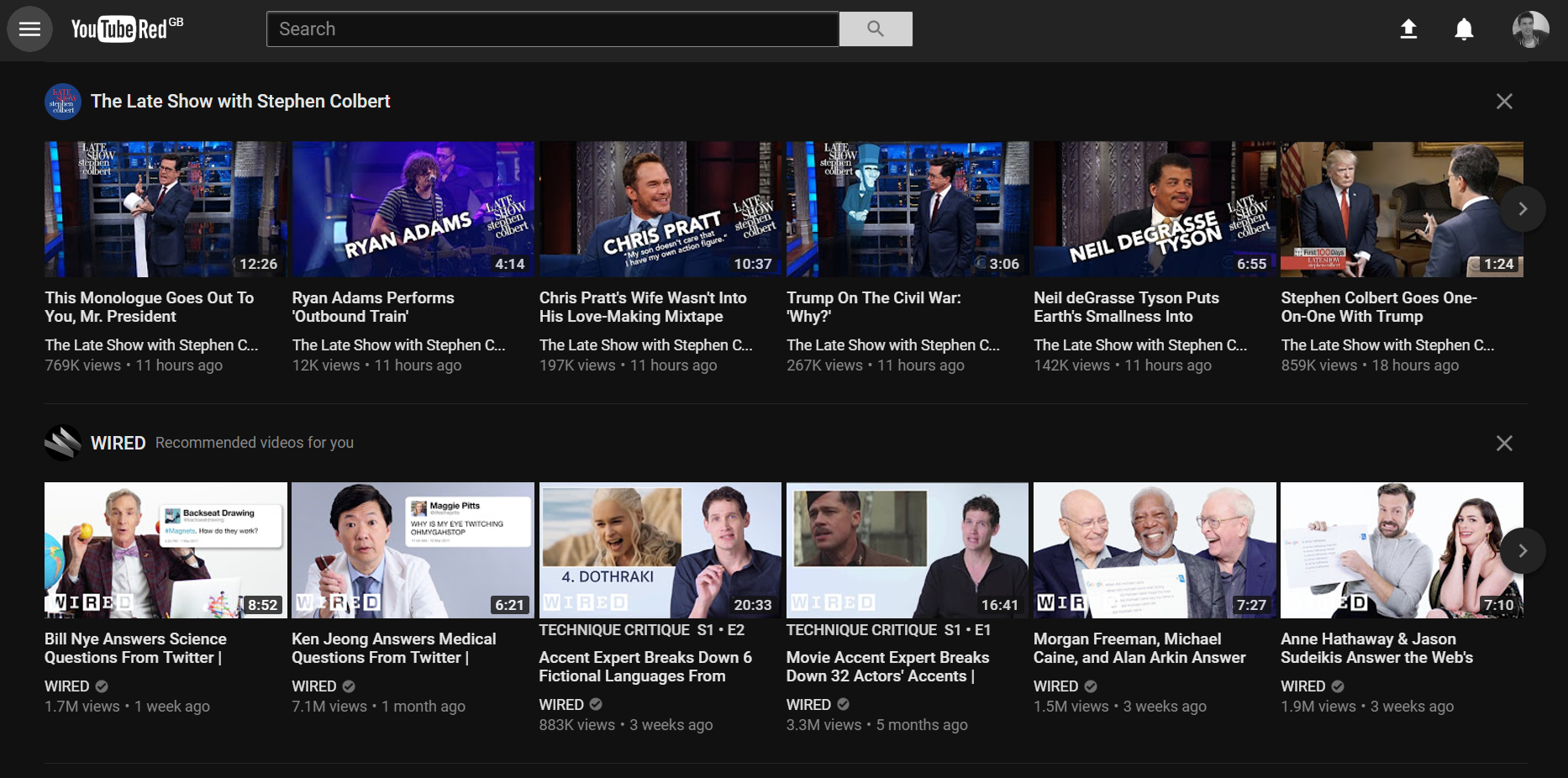 "Developed to cut down on glare and let you take in the true colors of the videos you watch, Dark Theme turns your background dark throughout your entire YouTube experience. This is only the beginning — you can look forward to more powerful new features coming soon," YouTube added.
Overall, the new design looks cleaner and more user-friendly. In this context, user-friendly means easy and perhaps also enjoyable to use.
If you would like to opt in and try out the new design before a major roll-out head over to youtube.com/new.
Users can revert back to using current design by selecting "Restore classic YouTube" from the Account Menu. And don't forget to send us feedback from the Account Menu.
Manuel Bronstein, VP of product management at YouTube, told The Verge:
"From a tech and performance standpoint, there's a lot going on under the hood that we need more time… We hope it's [ready] in a matter of months, we don't want to be sitting on this for a year."