British next-day courier company City Link went into administration on Christmas Eve, leaving 2,272 employees wondering about their future. Following years of considerable losses, Better Capital, the owners of the company, called in the administrators.
The Coventry-based firm has temporarily stopped accepting packages from customers at all its transport hubs and fifty-three UK depots.
Administrator Ernst & Young warned that there would be "substantial redundancies" in the next few days.
A skeleton staff will be kept on to help get parcels returned to customers and wind down the company.
All operations across the country will be suspended until Monday, when customers and recipients will be allowed to come and collect their parcels. The administrators advised customers to do this as soon as possible.
The BBC quoted one of the administrators:
"City Link Limited has incurred substantial losses over several years. These losses reflect a combination of intense competition in the sector, changing customer and parcel recipient preferences, and difficulties for the company in reducing its cost base."
"The strain of these losses became too great and all but used up Better Capital's £40m investment, which was made in 2013 and intended to help to turn around the company. Despite the best efforts to save City Link Limited, including marketing the company for sale, it could not continue to operate as a going concern and administrators were appointed."
"We will provide support to employees relating to potential redundancies. We are now beginning the process of realising the company's assets."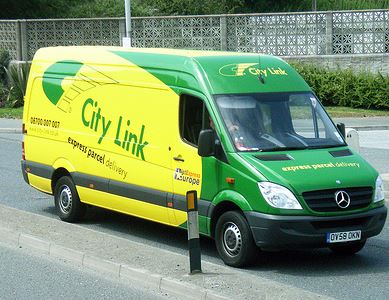 City Link has been losing money for a long time.
Better Capital bought City Link in 2013 for just £1 from pest control company Rentokil. The courier business has been posting losses for several years, due to poor systems and fierce competition from rivals that have thrived on the back of the online shopping explosion.
Competitor Yodel was overwhelmed following Black Friday and Cyber Monday, and only just managed to overcome its massive backlog this week.
In November, Better Capital said it was writing down its £40 million investment in City Link by fifty percent. Earlier, the company had warned that under its current structure, the business was "unsustainable in the long term."